Archive for September 2023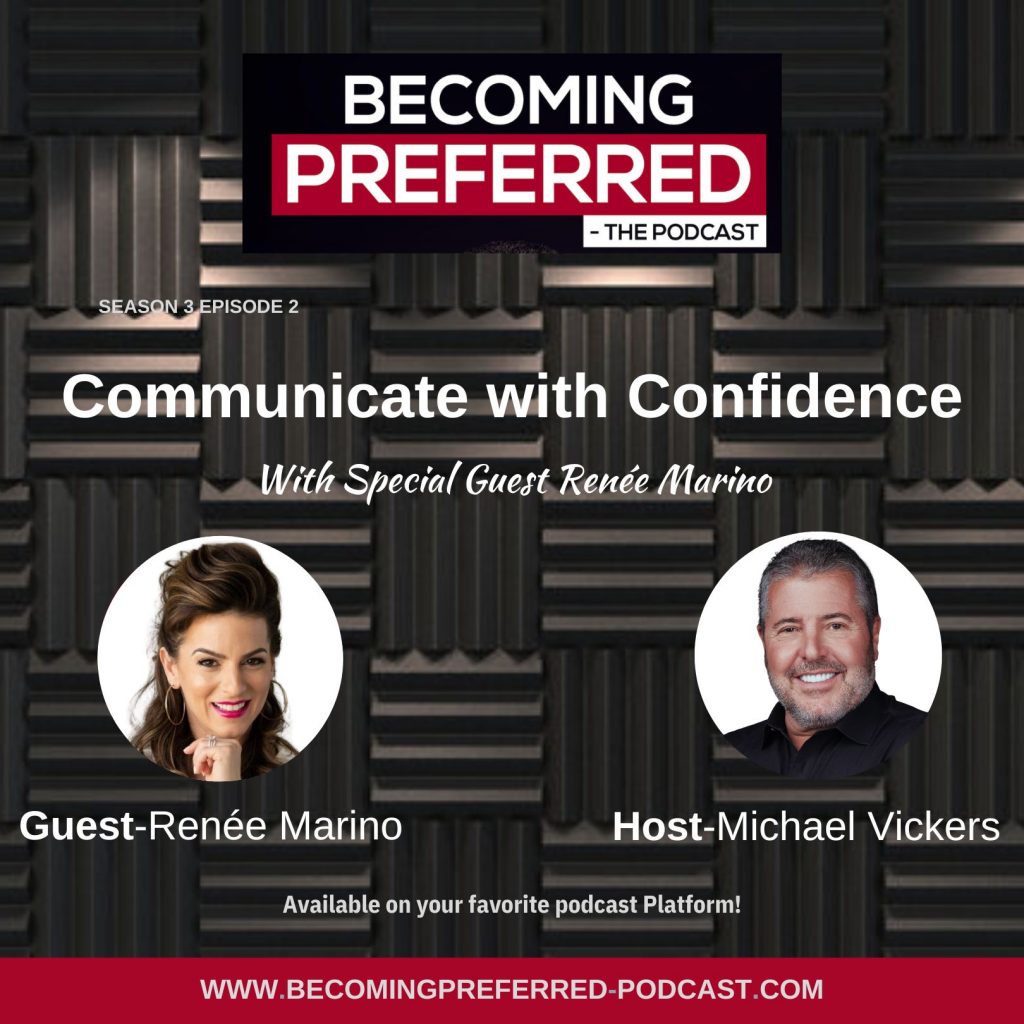 Everything begins with communication, so learning to master this skill can open up limitless opportunities. Most people don't consider themselves good communicators. It's a fact that deliberate, confident, and results-driven communication is the cornerstone to a successful business, meaningful relationships, and an abundant life.
My next guest has made it her obsession to help everyday people master communication with simple processes and tools. If you strive for higher purpose or success, then you are going to enjoy my conversation with bestselling author, coach, speaker, and film actress, Renée Marino.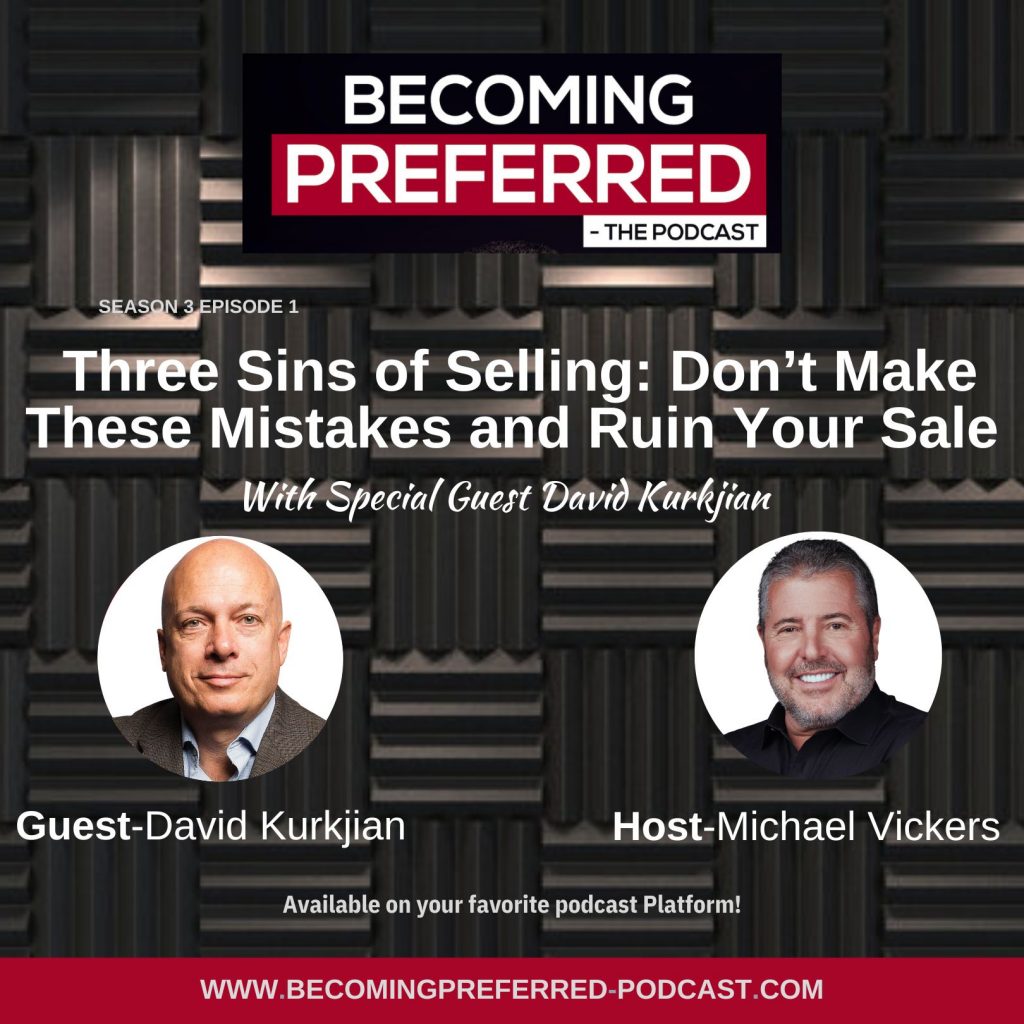 In a commoditized and competitive world, buyers have unlimited choices in how they solve their problems. They also have vast information on the internet about those solutions. As a matter of fact, according to recent Gartner research, buyers only spend 17% of their time meeting with sales professionals. What this means is, the ability to communicate unique value for your product or service in early stage selling conversations is critical.
With these challenges as a backdrop, what if you could: Elevate the perceived value of your product or service or move more prospects through the early stages of the buyers journey. Well you can, and to help us understand how, is my guest, author, speaker and coach, David Kurkjian.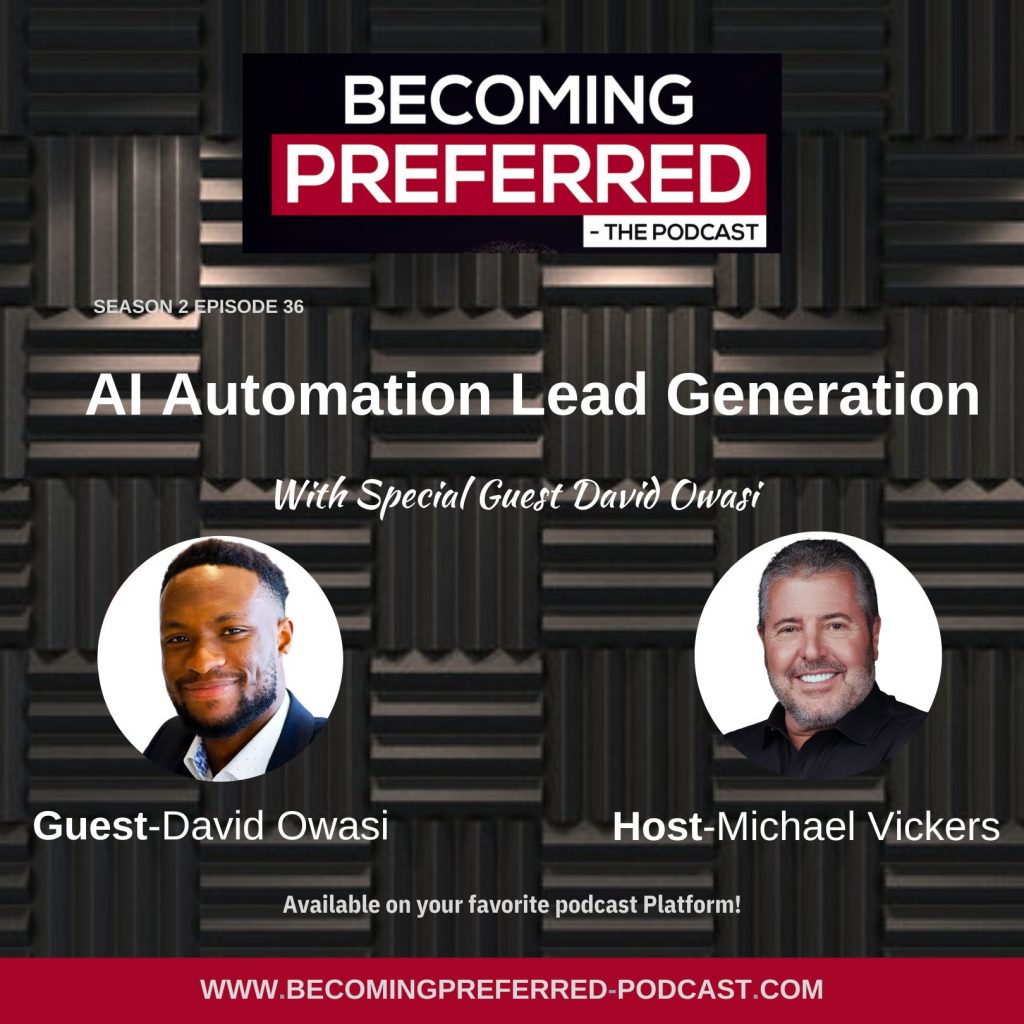 The future of marketing, selling and business development is with Articficial Intelligence or AI. My guest, David Owasi, is a seasoned expert in leveraging innovative technologies for lead generation and business development.
With a deep understanding of the latest advancements in Artificial Intelligence (AI), David possesses the unique expertise to empower your business to unlock its full potential by harnessing cutting-edge AI tools that can help you automate repetitive tasks, streamline operations, and enhance productivity. With David's guidance, your business can tap into the immense power of AI to generate high-quality leads, optimize customer support, and achieve sustainable growth. Get ready to revolutionize your business and maximize profitability with my guest, David Owasi.