Alyssa McMasters – How to Process and Make Friends with Rejection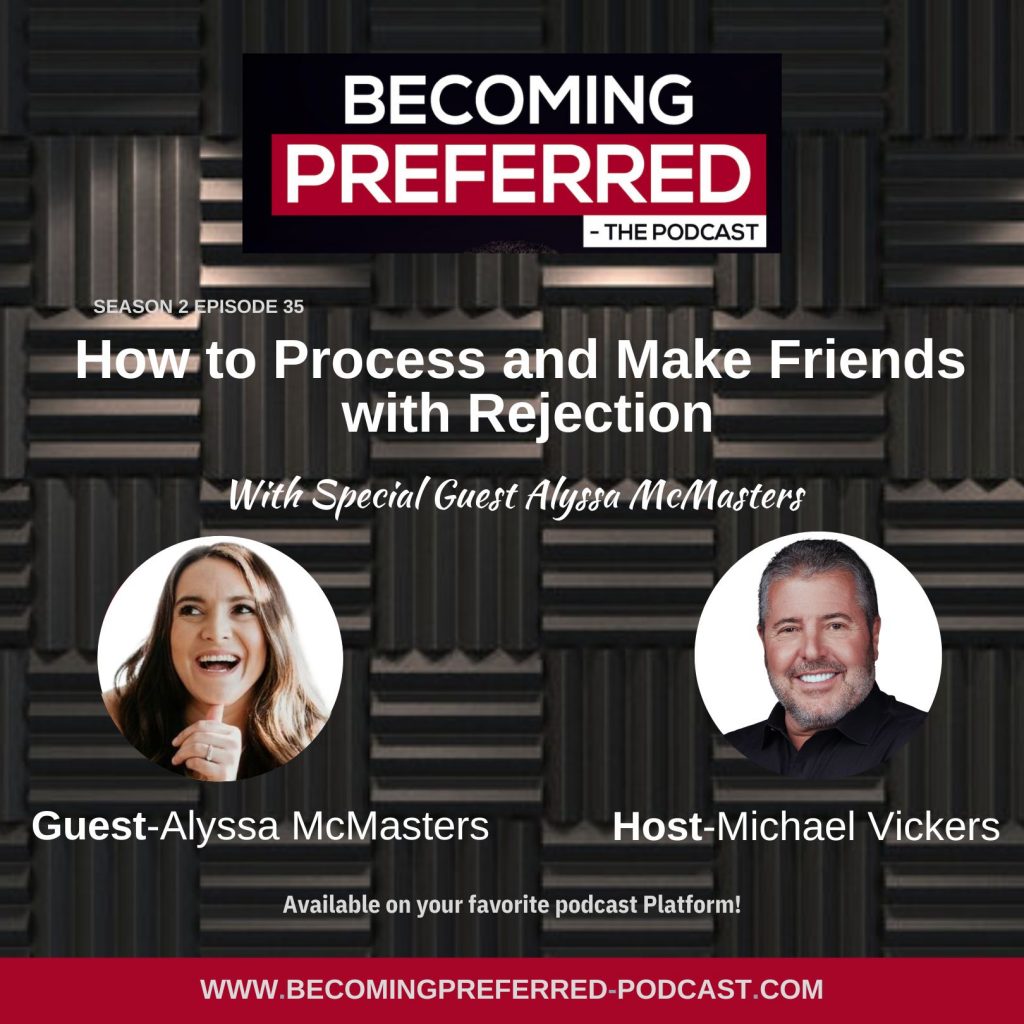 SEASON: 2 EPISODE: 35
Episode Overview:
Confidence is an underrated superpower that can enhance every aspect of job performance, from communication to closing sales.
Not protecting that confidence in hard times, grief or self-perceived failure can be devastating. Here to talk about how to process rejection and build confidence is my guest, Alyssa McMasters.
Guest Bio:
Alyssa is a certified confidence coach who leverages body neutrality, mindfulness, and evidence-based exercises to guide you toward embracing your natural confidence. She believes that confidence is a muscle that can be strengthened with dedication and practice, regardless of society's judgments. On your confidence journey with Alyssa, you'll delve into the conditioning that holds you back, shed unhelpful thought patterns, and discover enjoyable ways to boost your self-esteem. Certified in Confidence Coaching and Emotional Intelligence Coaching, Alyssa employs a trauma-informed approach in her offerings.
With a background in sales, Alyssa has honed the skills of self-assurance and effective communication. She transitioned from the competitive world of sales to the empowering realm of confidence coaching, gaining unique insights into the significance of self-belief, persuasion, and resilience. Alyssa works with her individual and corporate group clients to achieve confidence in various aspects of life, whether it's advancing their careers or improving personal relationships. Join Alyssa on a transformative journey to unlock your full potential and conquer life's challenges.
Resource Links:
Insight Gold Timestamps:
02:52 21 Days to Your Inner Confidence
05:21 The issue of confidence
07:04 When we take the conditioning away….
09:14 People are really afraid of that rejection
10:21 That confidence translates directly to sales
12:25 What can you say to make friends with rejection?
14:01 The same parts in our brain that fire when we feel literal pain fire when we face rejection
15:55 If you don't ask, you don't get that
17:13 People don't care about us the same way that we care about us
19:13 What is body neutrality?
20:41 We just are 10% kinder
22:57 I do believe that anybody can build confidence
23:30 Limiting beliefs
25:09 The glimmers in our life
26:12 Low confidence often comes from our conditioning and adolescence
28:32 When we have diverse teams, we also have diverse perspectives
30:38 Some can argue that these things enhance the confidence
34:13 The question is do you like yourself with that?
35:02 What do I have right now?
36:20 Why is it hard to accept a compliment?
Connect Socially:
LinkedIn: https://www.linkedin.com/in/alyssa-briggs/
Instagram: https://www.instagram.com/alyssasmcmasters/
Email: alyssa@letmeintroduceyourself.com
Sponsors:
Rainmaker Digital Solutions: https://www.rainmakerdigitalsolutions.com/
Resources: https://becomingpreferred-podcast.com/resources/
Next Episode: AI Automation Lead generation with David Owasi!