Amy Reczek – We Convince By Our Presence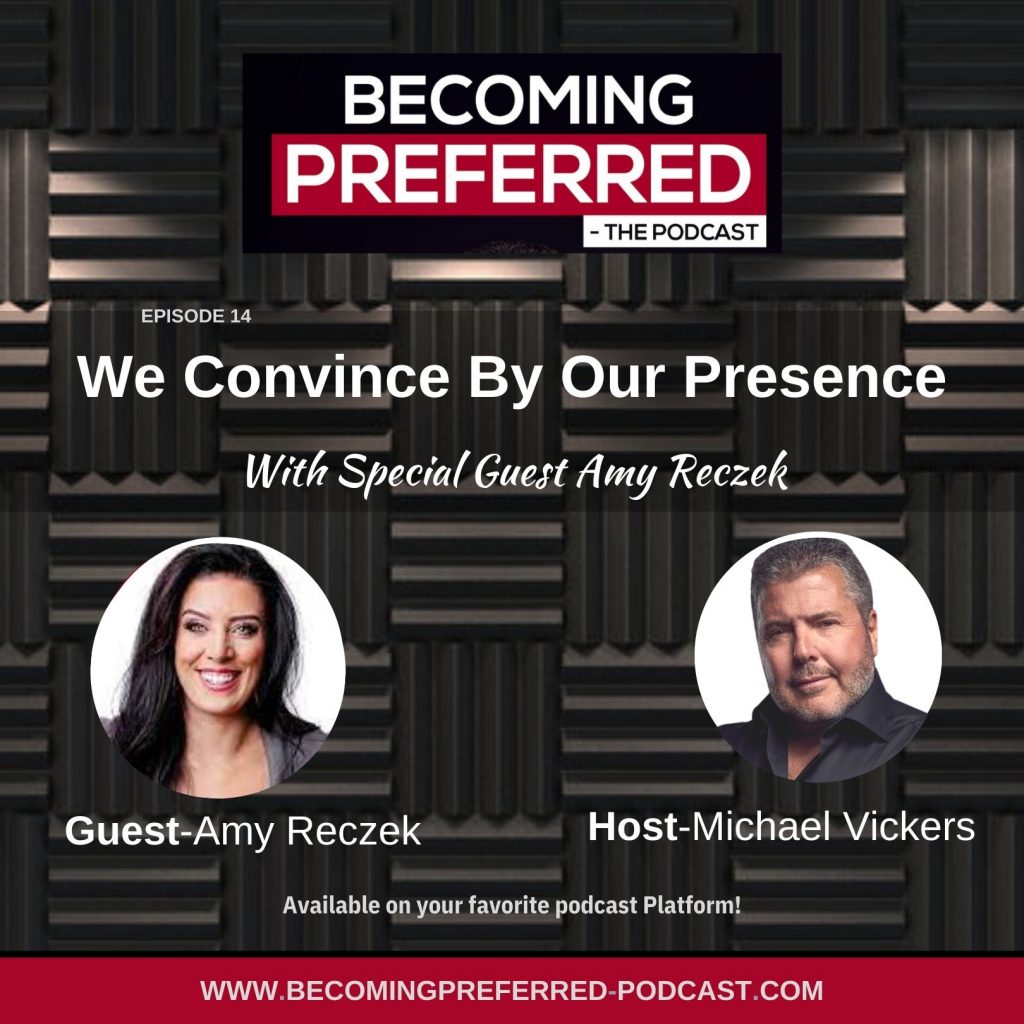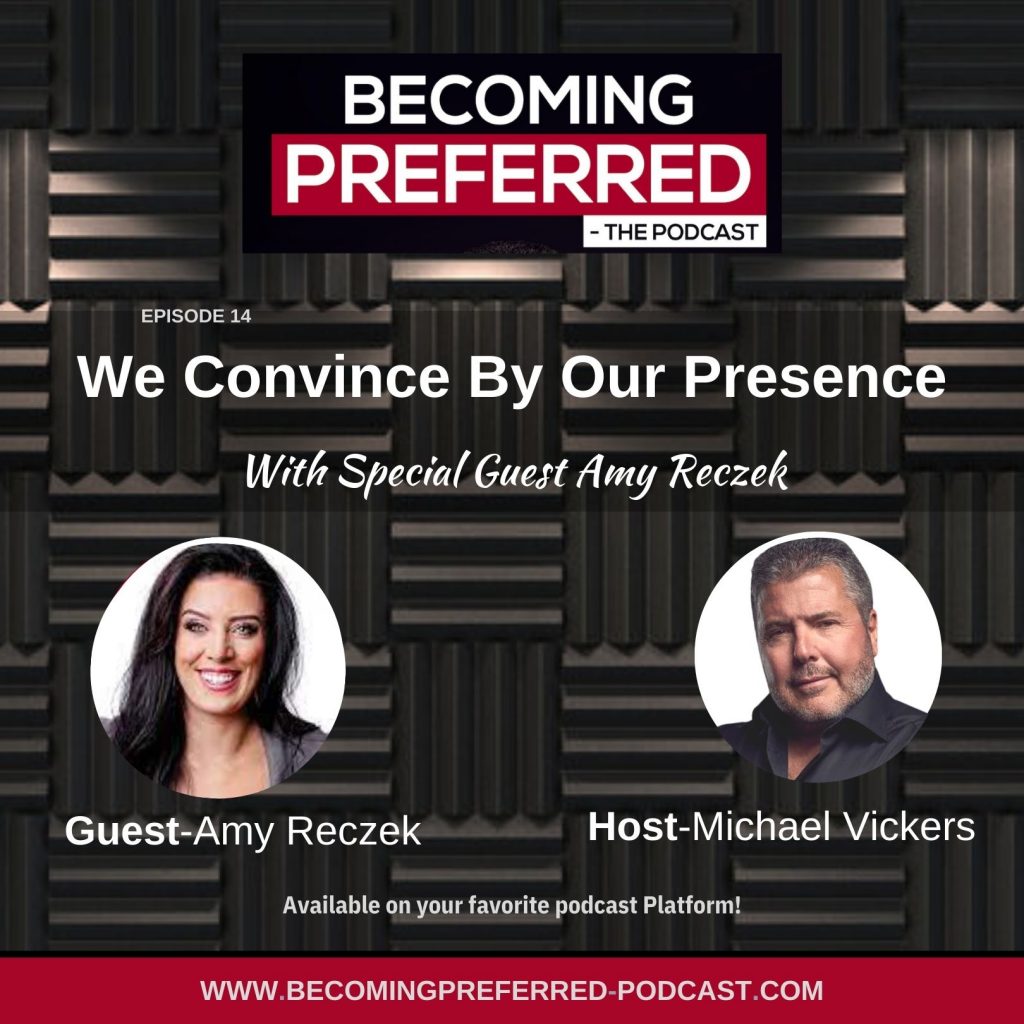 SEASON: 1 EPISODE: 14
Episode Intro:
We convince by our presence! If you are looking for a roadmap and techniques to boost your confidence, make an amazing first impression, finesse your sales pitch, and up-level your communication and relationship skills, then you are going to enjoy my conversation with author, speaker, and sales & presence expert, Amy Reczek.
Guest Bio:
Amy is a corporate sales coach and professional image consultant, speaker, trainer, and owner of Sales and Presence.
She is dedicated to helping sales professionals, entrepreneurs, and companies increase productivity, lead with presence, and up-level relationship selling and communication skills. As a respected, high-level Senior Sales Executive with a distinguished 17-year career in the mortgage industry, Amy brings a wealth of practical knowledge, insight, strategies and support to clients.
Amy holds her Bachelor's Degree in Psychology from Concordia College, and has had extensive sales training, along with training on nonverbal communication at the Science of People. She combines this background to bring a unique and refreshing insight to the art of relationship selling. She is an accomplished speaker and trainer on relationship Sales and Presence specific topics. During her sales career, Amy witnessed firsthand how bringing presence into the equation of communicating can improve not only the ability to close in a sale, but also improve communication across all company lines from CEO to HR.
Resource Links:
Insight Gold Timestamps:
02:09 How do you define presence?
04:43 I'm here to partner with you for your success
07:20 Some non-verbal things we can do right away
09:39 What would we wear in person that would make us really feel good about that meeting
14:45 How important is social to our presence
19:14 Stay curious
25:22 Create a winning first impression
28:53 The mirroring process
33:22 Lead with authenticity
Connect Socially:
LinkedIn: https://www.linkedin.com/in/amyreczek
Instagram: https://www.instagram.com/amyreczek_salesandpresence/?hl=en
Email: amy@salesandpresence.com
Sponsors:
Rainmaker Digital Solutions: https://www.rainmakerdigitalsolutions.com/
Resources: https://becomingpreferred-podcast.com/resources/
Next Episode: Leading with Assertive Confidence with Kathi Kulesza!