Barbara Rozgonyi – Growing Your Business Socially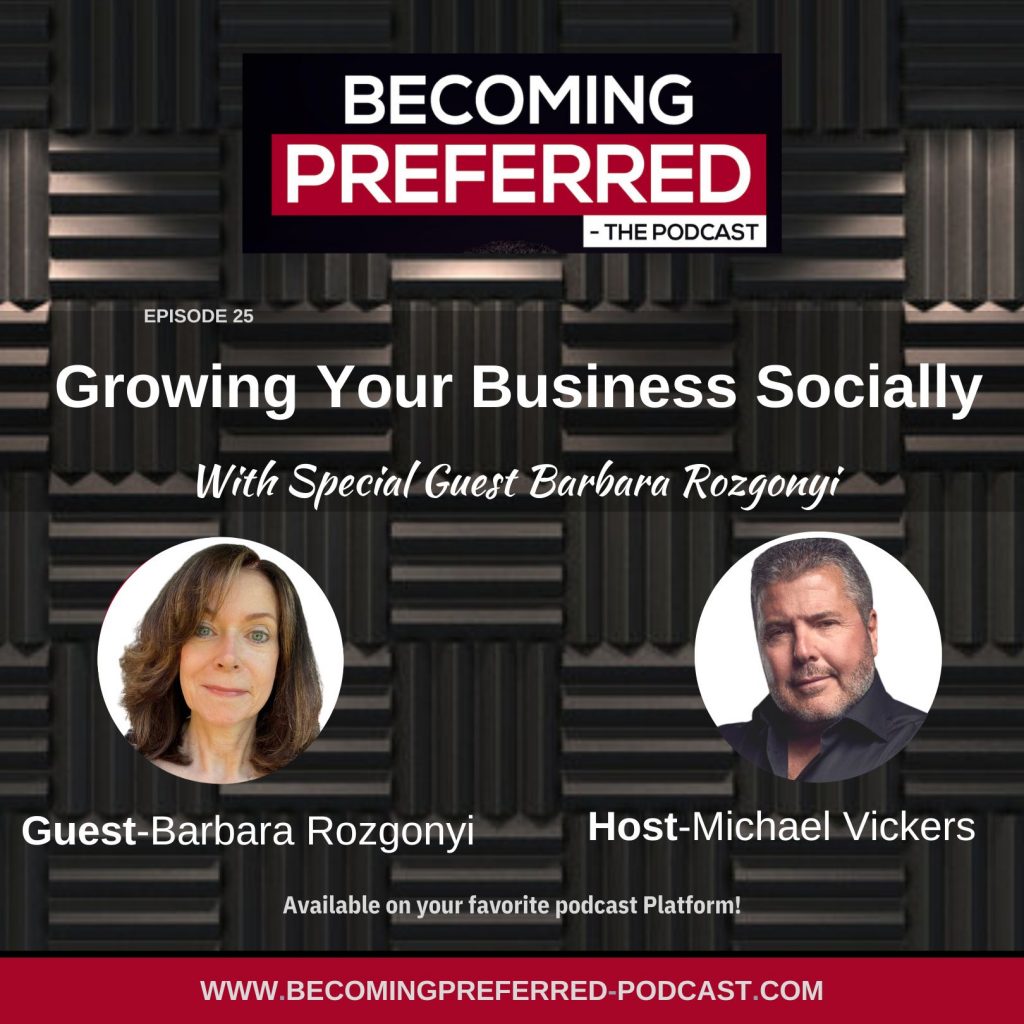 SEASON: 1 EPISODE: 25
Episode Overview:
Looking to grow your influence and your visibility, whether you're an entrepreneur, small business, association, or corporation. If you are looking to attract leads, build your brand, and click with crowds using social media, content marketing, and PR, then you are going to enjoy my conversation with an international trends speaker, coach, and host of the podcast "Growing Social Now", Barbara Rozgonyi!
Guest Bio:
Barbara Rozgonyi leads CoryWest Media, a creative marketing communication consultancy that attracts attention, builds brands, and connects communities. Named after Barbara's mother and grandmother, CoryWest Media inspires innovation as it fuels growth. Barbara is an international trends speaker with a Hungarian heritage, digital marketing advisor since 2002, and sales leadership guide for all types of teams. With future vision, Barbara began publishing her top-ranked blog, wiredPRworks, in 2006. An early social media advocate, Barbara founded Social Media Club Chicago in 2008. Her podcast, Growing Social Now, launched in 2021. She serves on the National Speaker Association Carolinas Chapter's board of directors as Vice President of Membership and lives in Charlotte, North Carolina right between the Blue Ridge Mountains and the Atlantic ocean.
Resource Links:
Insight Gold Timestamps:
05:30 Video has really changed our lives
09:29 There are influencers everywhere
14:32 Look at the different types of clients you're trying to reach
18:30 What is the customer experience?
19:00 4D: Digital, Direct, Dynamic, Data
22:49 CPR: Challenge, Process, Result
31:57 Personalized as possible
Connect Socially:
LinkedIn: https://linkedin.com/in/barbararozgonyi
Facebook: https://facebook.com/rozgonyi
Twitter: https://twitter.com/wiredprworks
YouTube: https://youtube.com/barbararozgonyi
Instagram: https://instagram.com/barbararozgonyi
Podcast: http://www.growingsocialnow.com
Email: barbara@corywestmedia.com
Sponsors:
Rainmaker Digital Solutions: https://www.rainmakerdigitalsolutions.com/
Resources: https://becomingpreferred-podcast.com/resources/
Next Episode: Emotional Intelligence – The Key to the Customer Experience with John Brennan!