Cathy Fyock – Your Book is Your Best Business Card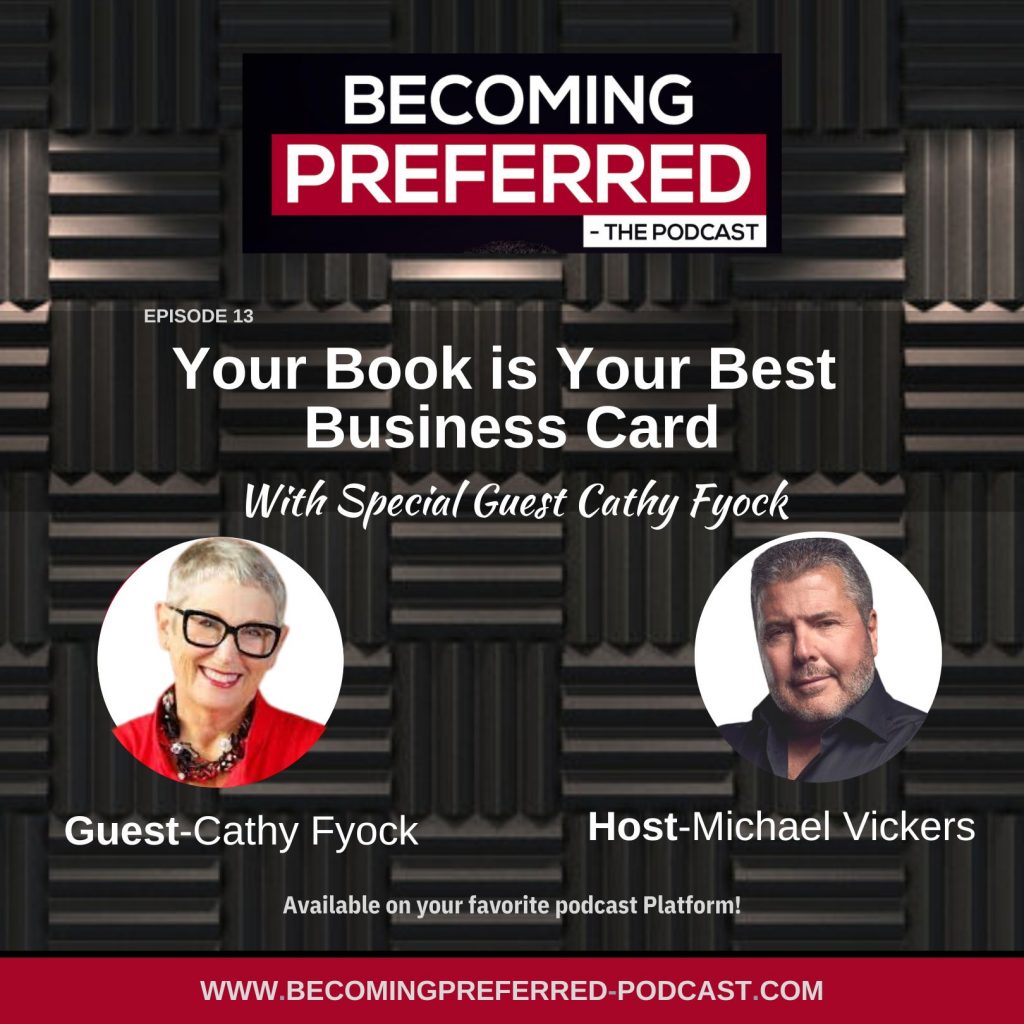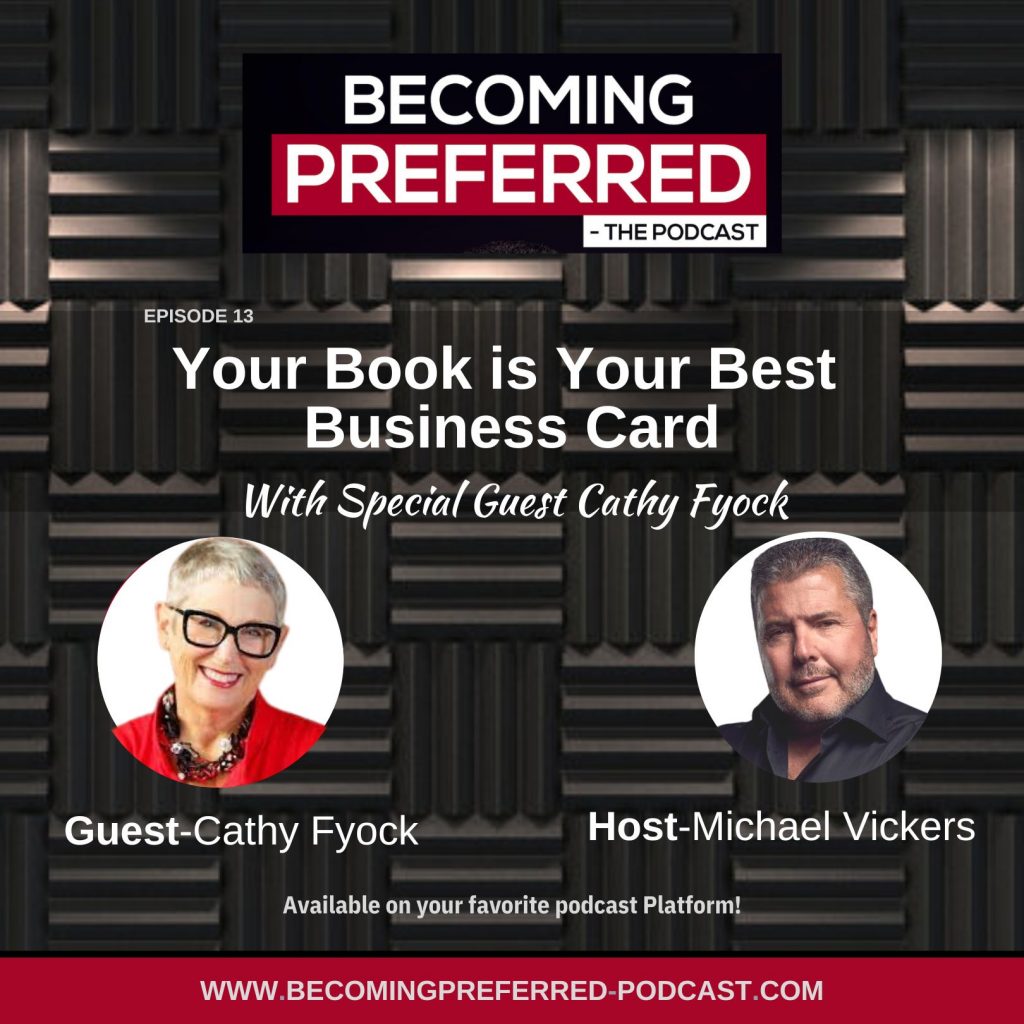 SEASON: 1 EPISODE: 13
Episode Overview:
Have you ever considered writing a book to advance yourself professionally? Your book is your best business card. It can open doors, create authority and credibility, and build your business. Regardless of your writing level or experience, whether you have written hundreds of articles or blog posts, or you haven't finished a paper since college or high school. You will enjoy this episode with "The Business Book Strategist," Cathy Fyock.
Guest Bio:
Cathy Fyock, CSP, is The Business Book Strategist and works with professionals and thought leaders who want to write a book as a business development strategy. She is the author of eleven books, herself.
Through her creative energy, she helps her clients identify the right book to write, and develops a community of supportive, like-minded individuals who want to change the world–through the written and spoken word–one word at a time. Cathy has helped over 200 professionals become published authors.
As a professional speaker with the National Speakers Association, Cathy provides engaging programs and workshops to help audiences find their creative voice. She is adept in delivering high-engagement virtual programs as well as in-person workshops and retreats.
Resource Links:
Insight Gold Timestamps:
05:30 There will always be a need for books
08:26 Benefits that come from authorship
10:37 The real purpose of a book is to meet the needs of your reader
12:06 Write it as neatly, as elegantly, as condensed as you possibly can
15:40 Common roadblocks that prevent people from writing
20:23 Write first, edit later
24:55 Blog to book
30:19 Giving the content of our book in ways that our readers want to consume them
31:28 Follow the inspiration, follow the energy
Connect Socially:
LinkedIn: https://www.linkedin.com/in/cathy-fyock-973b735/
Facebook: https://www.facebook.com/TheBusinessBookStrategist/
Twitter: https://twitter.com/CathyFyock
YouTube: https://www.youtube.com/channel/UCfF84MMY-P_aVGJUe7u40kA
Email: Cathy@cathyfyock.com
Sponsors:
Rainmaker Digital Solutions: https://www.rainmakerdigitalsolutions.com/
Resources: https://becomingpreferred-podcast.com/resources/
Next Episode: We Convince By Our Presence with Amy Reczek!