Kit Welchlin – Connecting and Communicating in a Multi-Generational Workplace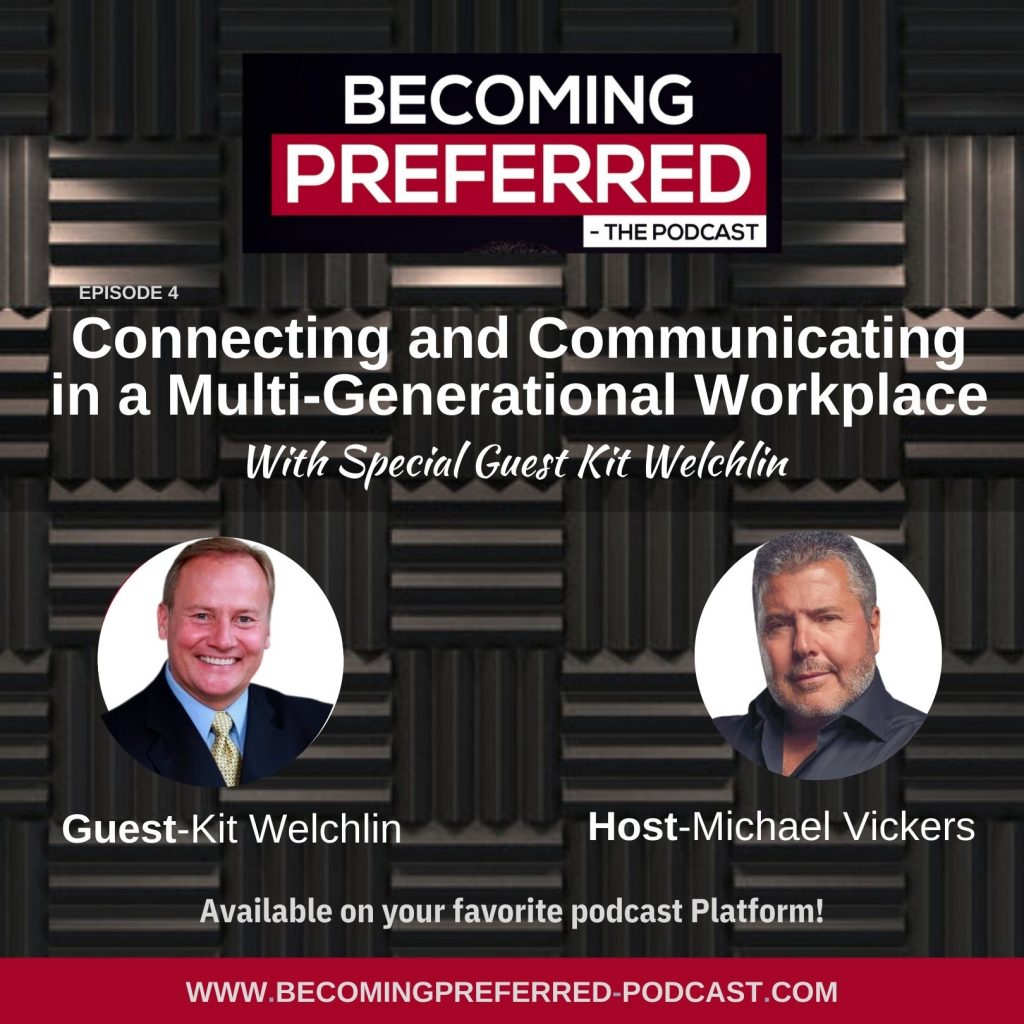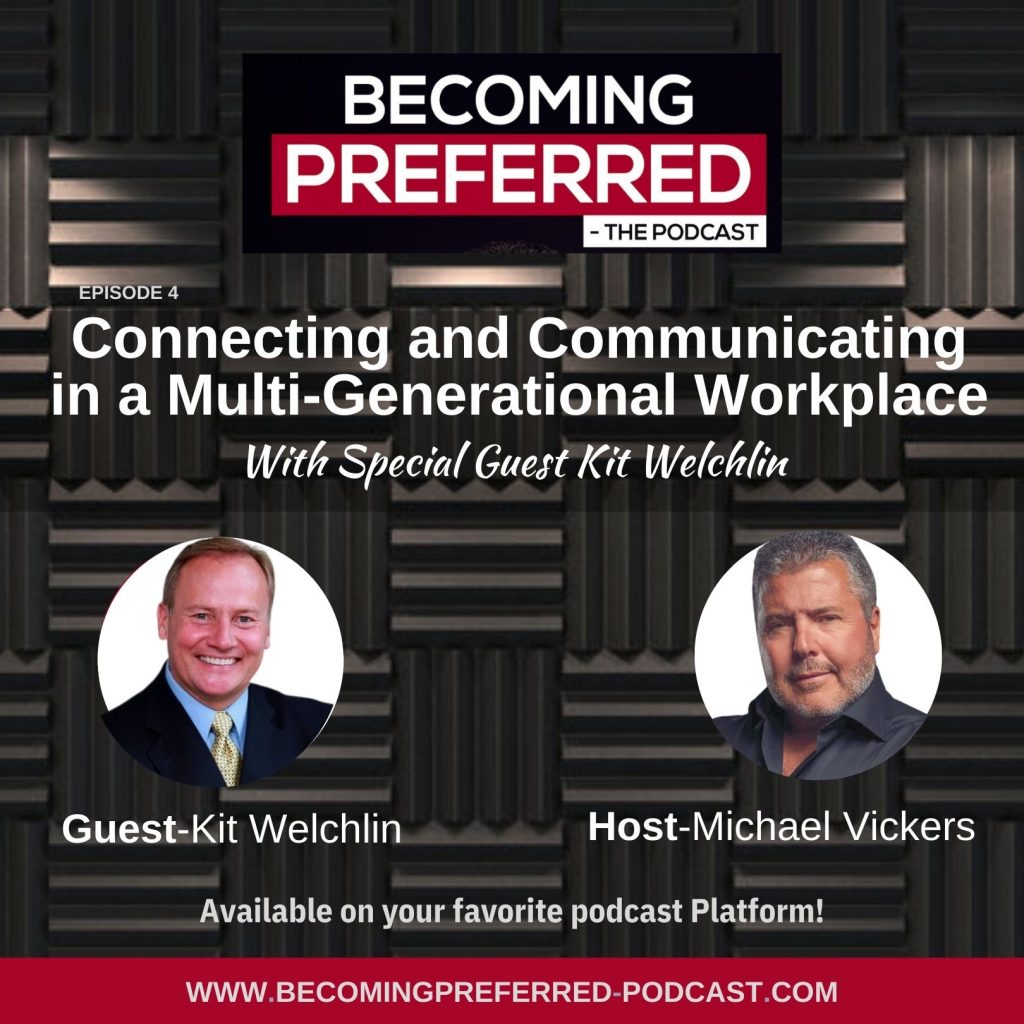 SEASON: 1 EPISODE: 4
Episode Overview:
As younger generations come of age, older individuals are opting to work longer. While multigenerational workforces present some challenges to employers, they're arguably more productive and have less turnover than those without generational diversity.
"Leaders need to look at the multigenerational workforce as a benefit rather than a challenge." From a tactical standpoint, once you have the mindset that it's a benefit, you pave the way for healthy discourse, diversity in opinions, and for richness in dialogue.
What types of obstacles does having five generations in today's workforce present? And how can organizations overcome those challenges?
To help you understand different skills and strategies, and challenges of managing a multi-generational workforce and what you can do to overcome them is my guest…Kit Welchlin.
Guest Bio:
Kit Welchlin began public speaking at the age of 9 in 4-H. By 16, he was organizing and facilitating presentations on leadership, citizenship, community service, and motivation for the 4-H and Future Farmers of America.
Kit purchased his first manufacturing company at age 21, and by 26 was CEO and Chairman of the Board of three manufacturing companies in three states. He's been an instructor with the Minnesota State Colleges and Universities, where he has been repeatedly nominated as Outstanding Faculty. He is also a Professional Member of the National Speakers Association.
Resource Links:
Insight Gold Timestamps:
09:23 Understanding the different generations
20:41 Performance appraisal systems
25:25 Generational stereotypes
31:08 General Motors Study
33:56 The clothes make the man
44:04 What's on your website
Connect Socially:
LinkedIn: https://www.linkedin.com/in/kitwelchlin/
Facebook: https://www.facebook.com/kwelchlin
Twitter: https://twitter.com/kitwelchlin?lang=en
YouTube: https://www.youtube.com/c/KitWelchlin
Email: kit@welchlin.com
Sponsors:
Rainmaker Digital Solutions: https://www.rainmakerdigitalsolutions.com/
Resources: https://becomingpreferred-podcast.com/resources/
Next Episode: There is No More New Normal. There is Only a New Next with Randy Pennington!