Dave Conway – Mindset and Sales Success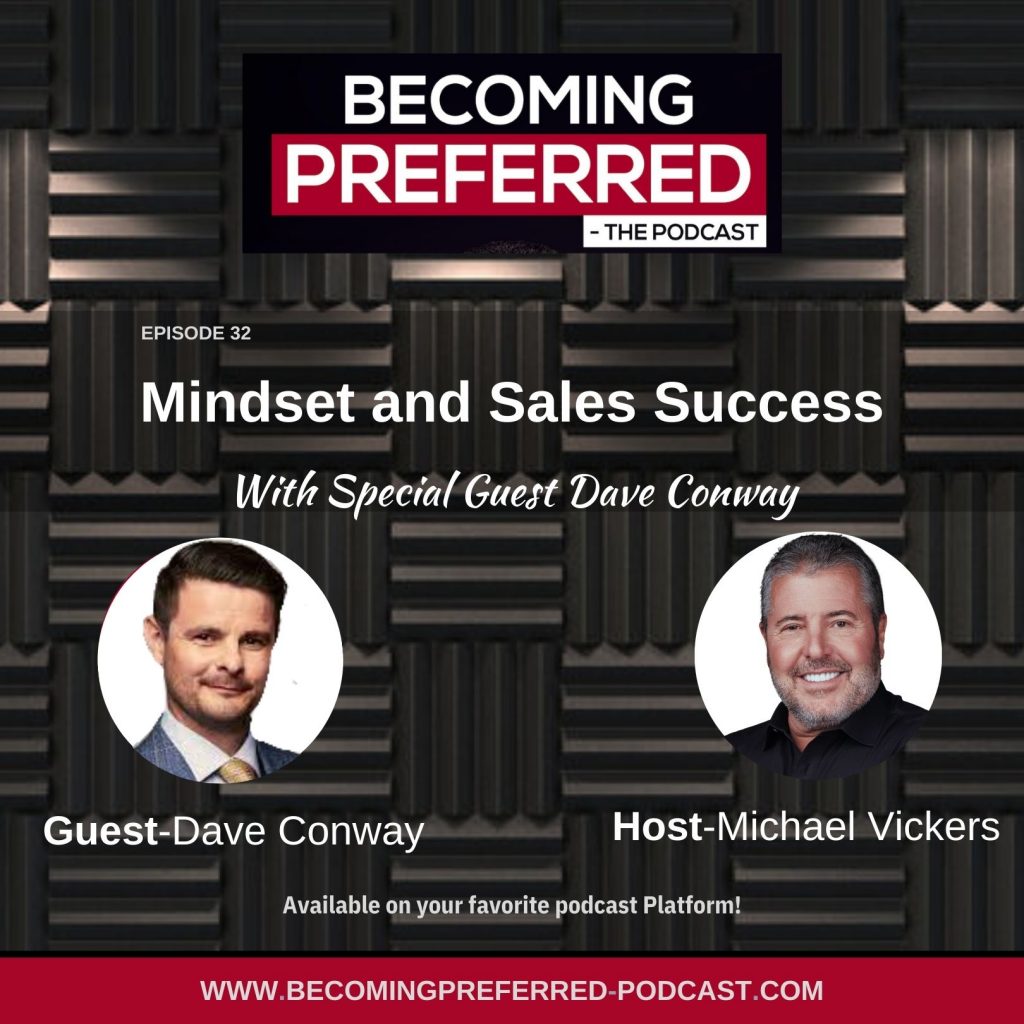 SEASON: 1 EPISODE: 32
Episode Overview:
Today's marketplace can be tough and challenging. If you're an entrepreneur, business professional or leader, looking to expand the power of your own thinking, and achieve goals you actually desire, then you're going to enjoy my conversation with mindset and sales coach, Dave Conway.
Guest Bio:
Dave Conway is a 7-figure entrepreneur and the founder of Conway Consulting. He's the creator of the One Sale A Day Club, Fusion Mastermind and other elite programs achieving breakthrough results for his international client base. Currently, he contributes to Forbes as a member of the Coaches Council and was formerly a top coach and mentor for the legendary speaker, author and mentor, Bob Proctor at the Proctor Gallagher Institute. He's known for his action-oriented approach to mindset and sales mentorship that helps his clients achieve their financial goals fast, all while becoming world-class leaders along the way. He credits his success to a genuine desire to empower people on how powerful they really are.
Resource Links:
Insight Gold Timestamps:
04:42 Knowing is in the conscious mind
10:37 Results talk and results are always rewarded
13:53 The power of having something you're passionate about
16:00 How do you define mindset?
17:33 Everyone's mind is already set
18:46 Thought is a form of energy
23:46 You're gonna need something that's worth changing for
25:59 Think, sell, and lead
27:52 How good can I get?
28:24 I started getting suspicious that my results in my life might have something to do with me
31:16 Nothing in nature is forcing itself
32:48 Time plays a big factor in your relationship with the goal
Connect Socially:
LinkedIn: https://www.linkedin.com/in/davidjconway/
Facebook: https://www.facebook.com/conwayconsultingmindset
YouTube: https://www.youtube.com/channel/UCSiY9HstAKB6UKOJ3MCIPZQ
Instagram: https://www.instagram.com/conwayconsulting
BELIEVE! The Ultimate Manifestation Workshop https://www.conway.consulting/events/believe-dec-2022
7-Figure Self Image Script: https://bit.ly/3g3ViBV
Email: Dave@conway.consulting
Sponsors:
Rainmaker Digital Solutions: https://www.rainmakerdigitalsolutions.com/
Resources: https://becomingpreferred-podcast.com/resources/
Next Episode: Selling From Your Comfort Zone with Stacey Hall!