David Irvine – Authentic Leadership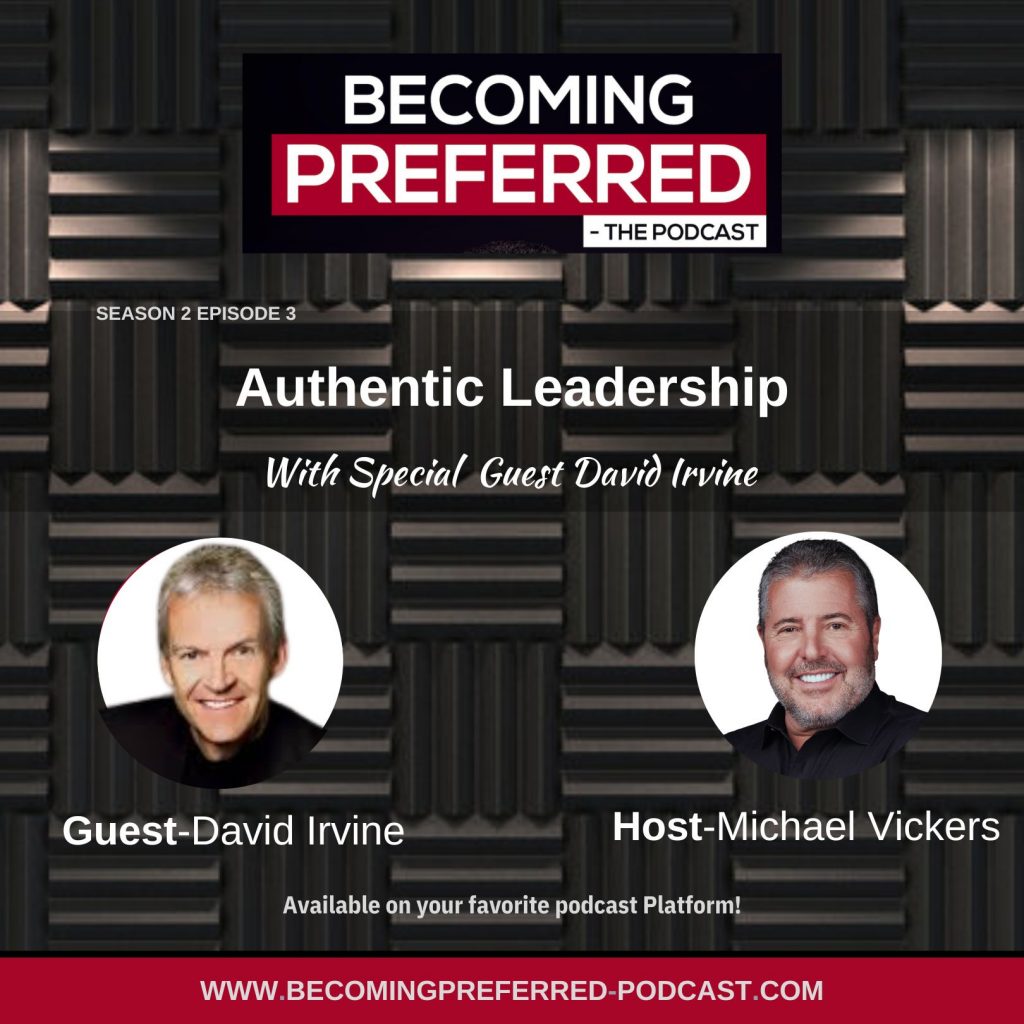 SEASON: 2 EPISODE: 3
Episode Overview:
Leadership is not defined by your title or the size of your office. Leadership is defined by the difference you make, by your capacity to build leaders around you, and by results.
Ready to find your voice, deepen your presence, and amplify your impact? You're going to enjoy my conversation with best selling author, speaker, and coach, David Irvine.
Guest Bio:
David Irvine is a world-renowned speaker, author, and trusted leadership advisor. With more than forty years of experience as a therapist, workshop facilitator, lecturer, and adviser to executives, and advanced degrees in human development, science and social work, David takes a unique approach to leadership development that helps leaders amplify their impact by discovering and deepening their authentic presence.
David and his team have created the Authentic Leadership Academy, a transformational three-day leadership development experience, as well as the SAGE Forum, a peer-mentoring program for leaders as they continue their authentic leadership journey.
David is a bestselling author of seven books, with over 300,000 copies sold worldwide, and hosts the podcast, The Leader's Navigator. David maintains an active lifestyle of yoga, boxing, and hiking and lives with his wife in the foothills of the Rocky Mountains in Western Canada.
Resource Links:
Insight Gold Timestamps:
03:37 If you want to be preferred, you've got to be real
04:57 Defining authenticity
05:36 We're all born as a seed of possibility
07:08 Several strategies for how you can become authentic
10:46 Success isn't just about height, it's also about depth
12:13 Authentic leadership comes from presence, not position
17:50 Truth is inarguable
22:09 If you hang around nature, you're going to become more authentic
23:42 An authentic fit between values, passion, purpose and gifts
25:33 Vulnerability says what's in your heart
29:13 it isn't greener on the other side of the fence, It's greener where you plant it
30:46 The difference between having a to-do list and having a to-be list
32:22 Character is about showing up in the world
35:00 Calling – your gifts that intersect with your passion that intersect with your contribution in the world
37:21 The Sage Forum
Connect Socially:
LinkedIn: https://www.linkedin.com/in/david-irvine-845a9910/?originalSubdomain=ca
Facebook: https://www.facebook.com/davidirvineassociates
Twitter: https://twitter.com/DavidJIrvine
YouTube: https://www.youtube.com/user/TheLeadersNavigator/videos
Instagram: www.instagram.com/davidirvine_/
Email: david@davidirvine.com
Podcast: The Leader's Navigator Podcast
Sponsors:
Rainmaker Digital Solutions: https://www.rainmakerdigitalsolutions.com/
Resources: https://becomingpreferred-podcast.com/resources/
Next Episode: Elevate Your Virtual Presentations with Diane Windingland!