Shawna Schuh – Increase Your Team's Productivity and Results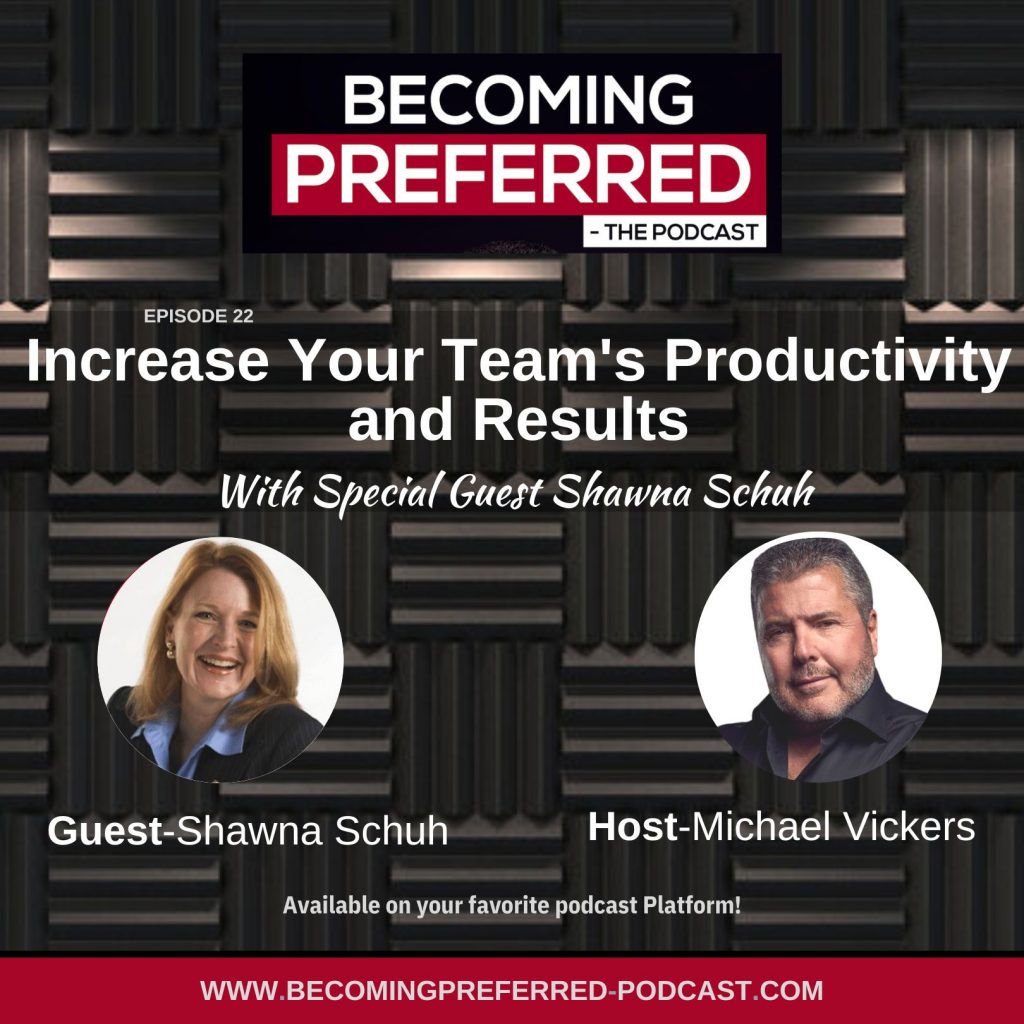 SEASON: 1 EPISODE: 22
Episode Overview:
Are you a leader that is focused on building a stronger culture with long-term retention in mind? Looking for new strategies to increase your team's productivity and results?
If you are looking for ways to develop environments that help your people bring their best selves to the work they do, then you are going to enjoy my conversation with Leadership expert, speaker, coach and advisor Shawna Schuh.
Guest Bio:
A lifetime adventurer, entertainer, and leadership expert, Shawna Schuh is an innovative thought-leader who can help you unpack the pesky problems you encounter when you lead people.
With a curious mind, herself, and a Master's Certificate in Neuro-Linguistic Programming, Shawna is exceptionally skilled in the art of uncovering leadership blind spots through coaching, facilitating leadership groups, and catapulting leaders out of the leadership weeds and into leading teams effectively.
Having worked with organizations like Nike and Columbia Sportswear to associations such as Fashion Group International and the National Speakers Association, Shawna shares a unique perspective so that the information and ideas she promotes stick and work.
Shawna addresses any and all issues relating to people skills. Her presentations are humorous, overflowing with energy and packed with practical results driven information that will positively maximize profits.
Resource Links:
Insight Gold Timestamps:
04:42 3% of people in the world are continuously educating themselves
04:52 Teams are tired of being told and sold
06:12 Do you know what your next step is?
07:34 The quality of the answers are really in direct proportion to how masterful your questions are
08:35 Are you in your own way?
09:10 What is that I really want from the exchange?
12:18 Pick up your get-up-and-go
18:00 it's not the word. It's the intent behind the word
23:43 The ones that are the most hurtful humans are probably the ones hurting the most
27:41 What did you get done today? What are you most proud of?
28:50 Win Wednesdays
29:54 If you invest in you, no market can take it from you
34:58 In closing….
Connect Socially:
LinkedIn: https://www.linkedin.com/in/shawnaschuh/
Facebook: https://www.facebook.com/shawna.schuh/
Twitter: https://twitter.com/shawnaschuh
YouTube: https://www.youtube.com/results?search_query=shawna+schuh
Instagram: https://www.instagram.com/shawnaschuh/
Email: Shawna@ShawnaSchuh.com
Sponsors:
Rainmaker Digital Solutions: https://www.rainmakerdigitalsolutions.com/
Resources: https://becomingpreferred-podcast.com/resources/
Next Episode: Free Your Authentic Voice and Find Your Power with Laura Handke!