Jess Tiffany – Strategically Grow Your LinkedIn Business Connections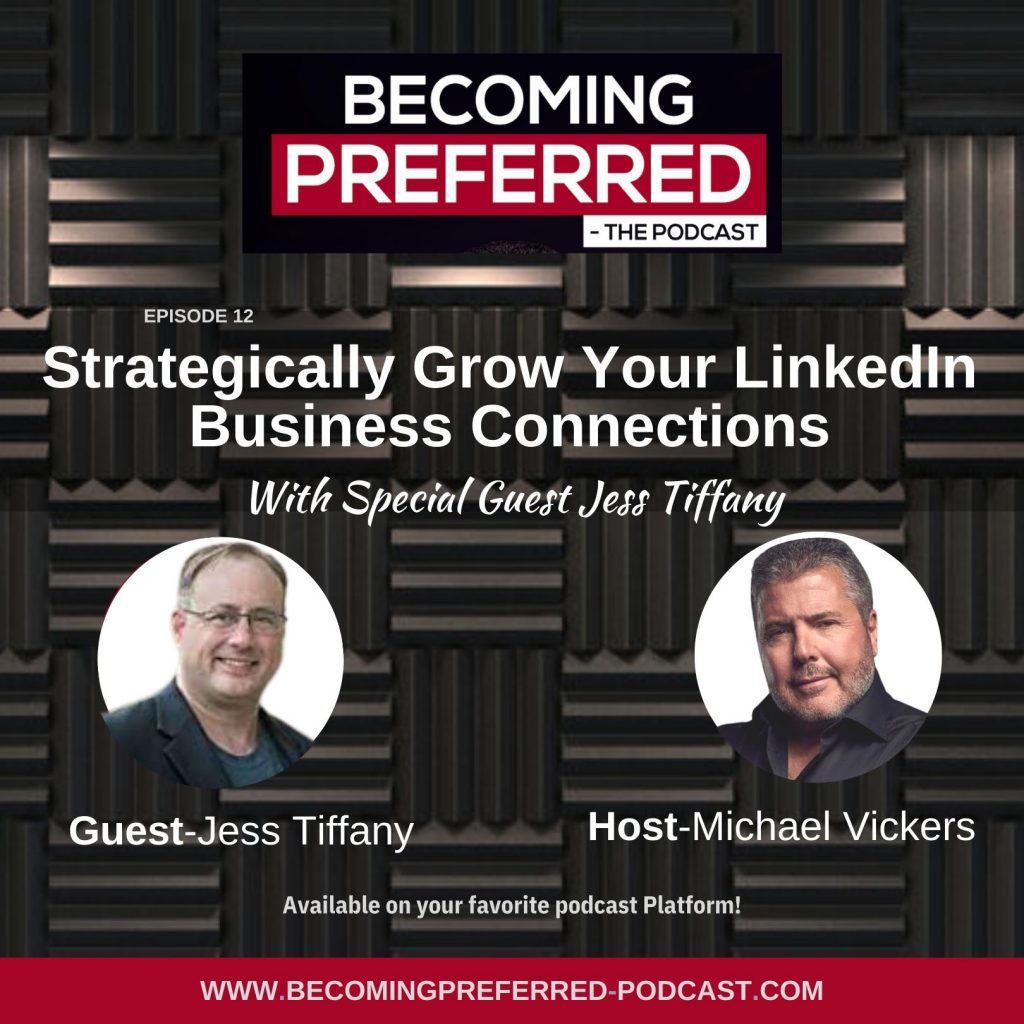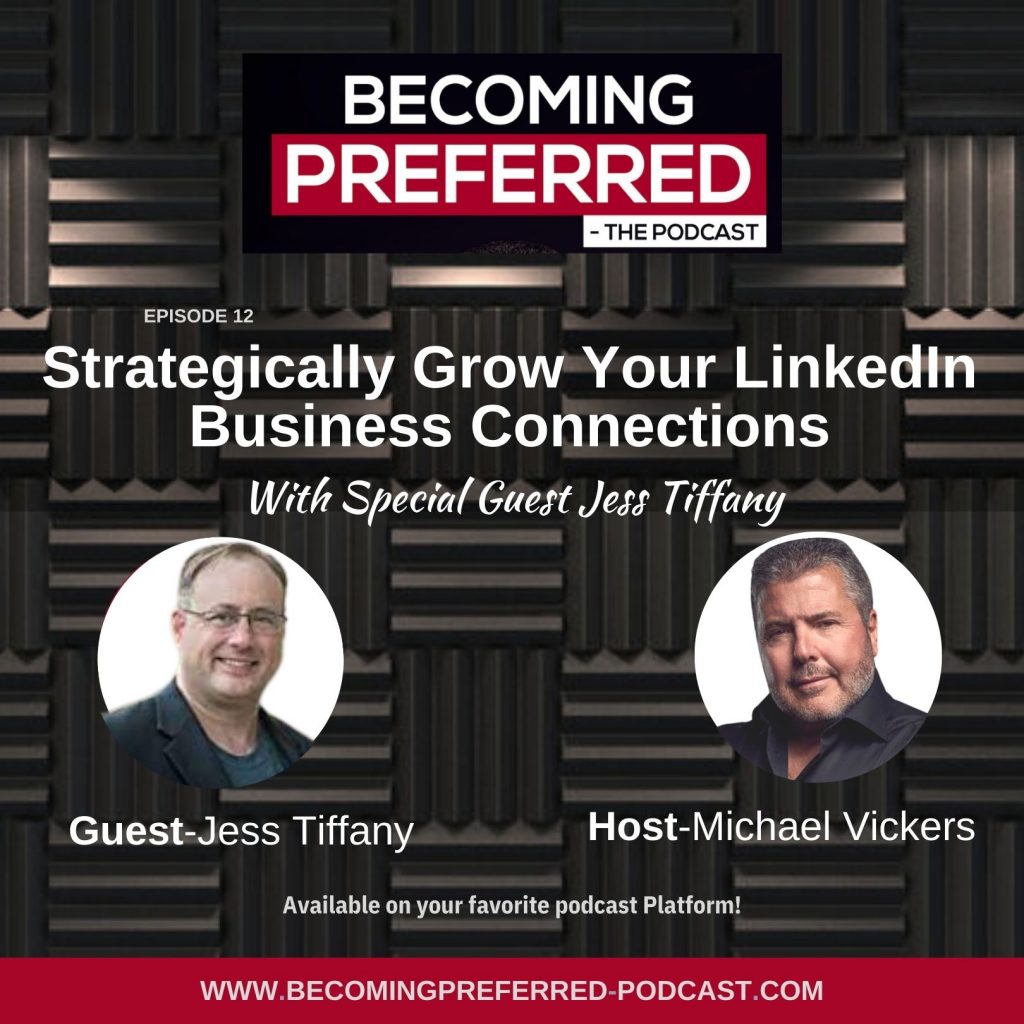 SEASON: 1 EPISODE: 12
Episode Overview:
The LinkedIn business platform continues to be an integral part of any business strategy. In today's competitive marketplace, It is becoming more and more important not only to build a great inner circle but to move beyond and to build large diverse networks. In this episode… Jess Tiffany, CEO of the Marketing and Networking University shares easy-to-follow, practical, and concise insights that if followed can make all the difference in elevating and enhancing your LinkedIn presence. Whether you are a novice with LinkedIn or a Super User, you will find some great insights that can be applied immediately. Join me now for my conversation with Jess Tiffany.
Guest Bio:
At age 8, Jess Tiffany conned the Pastor's wife at church to let him sell Avon to all the Grandmas at church. He just smiled and they spent money. 😃
Jess has worked with network marketing, he has sold cars, cell phones and just about anything else he could get his hands on. However, he has found business ownership to have been the most rewarding.
Later as owner of Marketing and Networking University, that allowed Jess to combine his education knowledge from his time at 3M with his lifelong sales and marketing passion. He then began to grow a personal brand, started a digital marketing agency, published over 200 books on Amazon KDP, with 30k+ books sold, appeared on podcasts and became a business coach, B2B lead generation expert and advisor.
Resource Links:
Insight Gold Timestamps:
05:17 Have a profile that people find magnetic
6:00 POP – Professional, Opportunities and Problems
08:32 Figure out who your target audience is and craft messages that'll appeal to them
12:40 What's the process for adding Connections
16:32 No Friday night bender pictures!
19:48 There's magic in the word 'open'
26:02 One of the secrets of LinkedIn is getting people off of LinkedIn
30:04 Send chunky mail
Connect Socially:
LinkedIn: https://www.linkedin.com/in/jesstiffany
Facebook: https://www.facebook.com/jesstiffanyceo
Twitter: https://twitter.com/tiffanyintl
YouTube: https://www.youtube.com/channel/UCAQ5wywkxjWn8XejLt9sA_g/videos
Company Website: https://mnudigital.com
Email: jess@tiffany-international.com
Sponsors:
Rainmaker Digital Solutions: https://www.rainmakerdigitalsolutions.com/
Resources: https://becomingpreferred-podcast.com/resources/
Next Episode: Your Book is Your Best Business Card with Cathy Fyock!