Joe Whitbread – Personal Branding: Maximize Your Social Media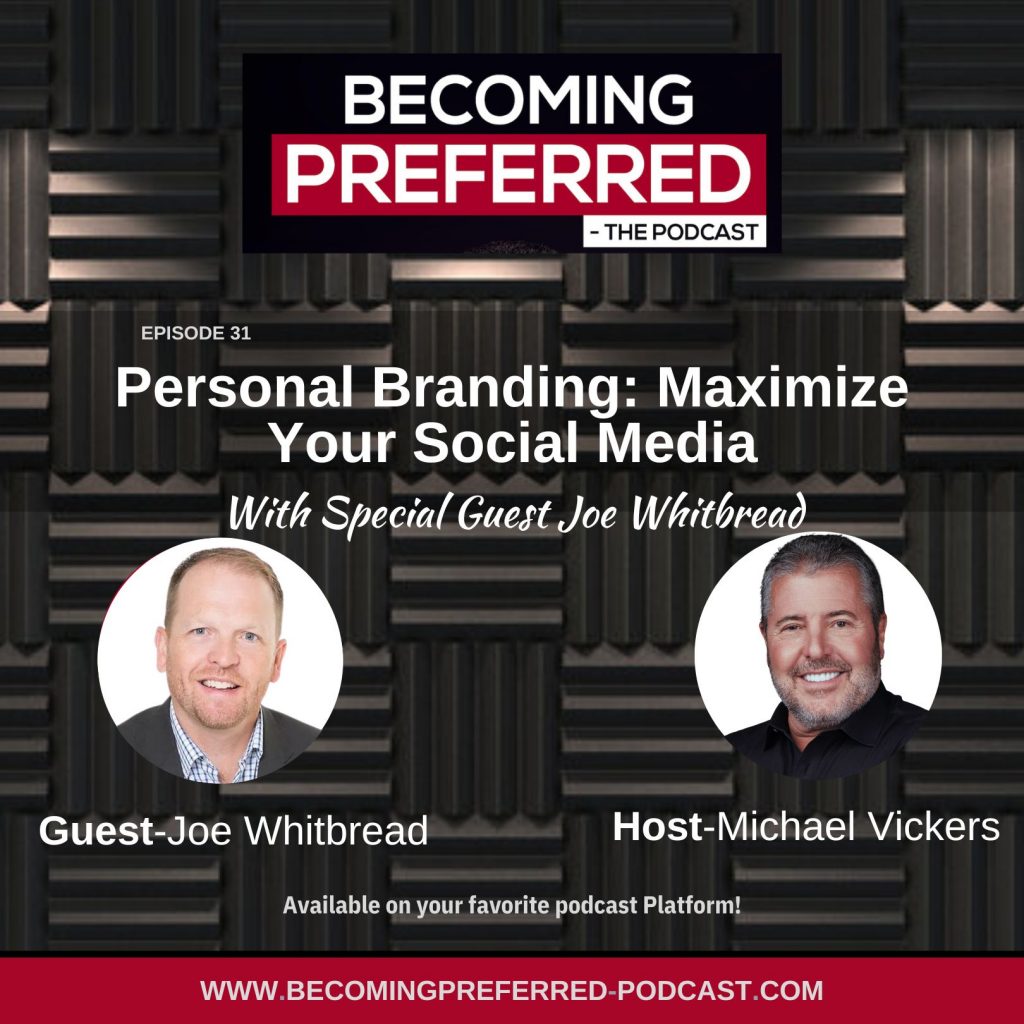 SEASON: 1 EPISODE: 31
Episode Overview:
Branding is more than just your logo, slogan, product or service. It's more than just a business card or a resume. So what is it then? To learn more about personal and professional branding and how to do it right, is my guest, Joe Whitbread.
Guest Bio:
Joe Whitbread started his career in broadcast journalism and took his first gig as an on-air personality in Grande Prairie, Alberta shortly after graduating from SAIT. Joe moved through the radio industry as a producer, and salesperson, before transitioning to social media when it became apparent this was where businesses would have to be, to be seen.
As a professional emcee, PA announcer, and voiceover artist, he's hosted thousands of events in his 30+ year career in the public. Joe is a Dad, an artist, a Calgary Flames hockey fan, and can most often be found on summer days swinging a club on the golf course. "Do what you love, love what you do."
Resource Links:
Insight Gold Timestamps:
04:12 What is personal branding
07:23 Your personal brand exists whether you need it to or want it to
10:19 There are things that can damage your brand
12:08 It's a human conversation
15:01 You cannot get it right with everybody
17:20 Brand Pillars
25:00 How do I evolve?
26:02 R + C = P (Reality + Communication = Perception)
31:50 The five senses
33:16 Understand the empathy of the audience
38:45 We are a visual culture
42:38 We've been marketed a false reality our whole lives
43:18 CCR – Consistency, Creativity and Relevance
Connect Socially:
LinkedIn: https://www.linkedin.com/in/joewhitbread/
Facebook: https://www.facebook.com/joe.whitbread/
Twitter: https://twitter.com/JoeWhitbread
Instagram: https://www.instagram.com/joesocialmediainc/
Email: whitbread@telus.net
Sponsors:
Rainmaker Digital Solutions: https://www.rainmakerdigitalsolutions.com/
Resources: https://becomingpreferred-podcast.com/resources/
Next Episode: Mindset and Sales Success with Dave Conway!