Kathi Kulesza – Leading with Assertive Confidence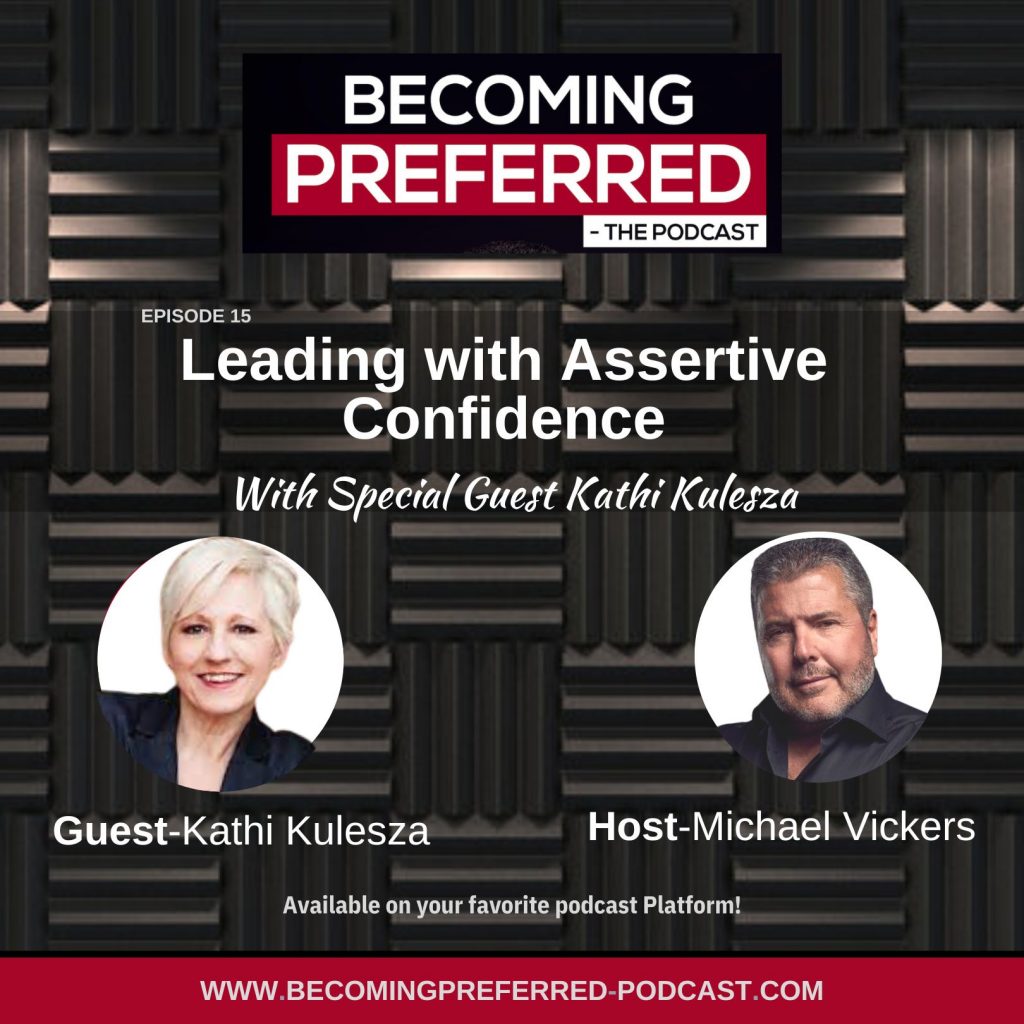 SEASON: 1 EPISODE: 15
Episode Overview:
The leaders and organizations who are emerging from the pandemic successfully have prepared for an uncertain future and have the confidence to overcome any challenge or obstacle in their path. Covid is the Great Reset. You can leverage the Covid Reset to drive your business forward, redefine your vision and outperform your competition. To help us navigate the new normal, our guest Kathi Kulesza will share her insights and strategies to inspire confident apology free leadership for your business or organization. Join me now with my conversation with leadership expert, author, speaker & coach Kathi Kulesza!
Guest Bio:
Kathi uses her experience in the hospitality industry where she spent three decades in management, training, customer service, loyalty, marketing, and executive leadership, to inspire her clients and audiences to get out of their own way and lead with assertive confidence. Kathi has a Bachelors in Hotel Administration from UNLV, and she is a certified coach.
Kathi has shared life-changing lessons with up-and-coming leaders at 500 plus in-person and virtual events. She understands the challenges you and your team face as you attempt to obtain a sense of normalcy and can help you navigate these uncertain times.
Kathi's unique approach will ensure your team will gain a renewed confidence in themselves and have an achievable action plan that will both stretch them and leverage their strengths.
Resource Links:
Insight Gold Timestamps:
09:53 Confidence comes from one of two places
15:00 Women in the workplace and in leadership have made all leaders better
19:02 The definition of assertiveness
22:26 Be an apology free leader…..Shut up and listen
26:23 Do an inventory of all of your successes, skills and abilities
27:34 The Victory file
28:23 Acknowledging yourself daily and I Am Statements
30:25 I Am statement for entrepreneurs
33:00 Pushing through the fear
34:34 Failure is on the journey to success
Connect Socially:
LinkedIn: https://www.linkedin.com/in/kkulesza/
Facebook: https://www.facebook.com/kathispeaks
Twitter: https://twitter.com/kathispeaks
YouTube: https://www.youtube.com/c/KathiKulesza
Instagram: https://www.instagram.com/kathikuleszaspeaks
Email: kathi@kathispeaks.com
Sponsors:
Rainmaker Digital Solutions: https://www.rainmakerdigitalsolutions.com/
Resources: https://becomingpreferred-podcast.com/resources/
Next Episode: Secrets to Small Business Success and Profitability with Cliff Quicksell!