Laura Handke – Free Your Authentic Voice and Find Your Power!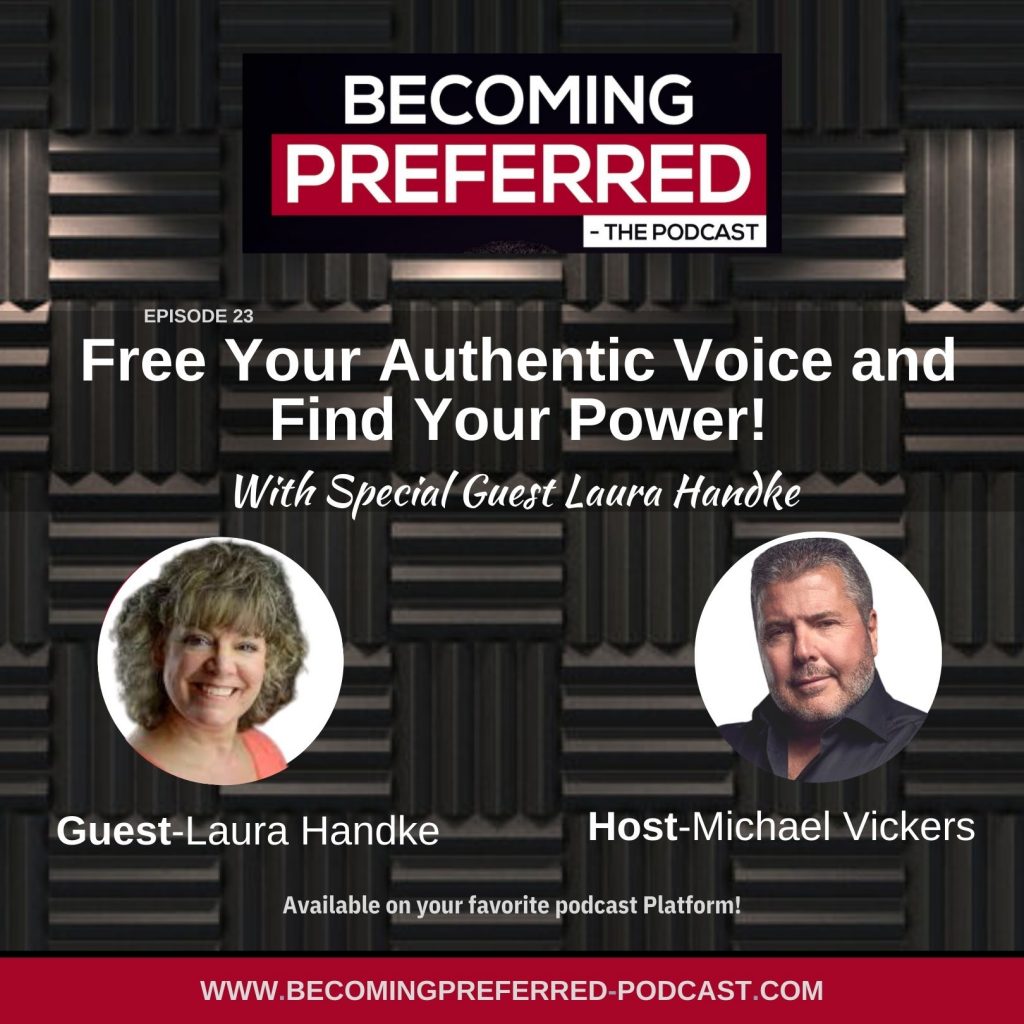 SEASON: 1 EPISODE: 23
Episode Overview:
Our Voice is the most important tool to live a passionate, fulfilled, and authentic life. There's a beautiful, complex, and deeply psychological connection between one's nature, one's voice, and one's community. Our words, the way we share them, and the very sound of our voice can change minds, move mountains, convey important messages, bring audiences to tears, and transform the existence of others.
The way we communicate is a direct tool for leadership and change. Once we learn how to use our voice – without fear, hesitation, or the belief that we must fit into a mold – that's when the magic happens. To help us understand the power of voice and speak authentically is author, speaker and coach Laura Handke.
Guest Bio:
Laura Handke is an inspirational and energetic facilitator, writer, speaker and certified Transformational Voice® teacher, committed to helping others express themselves fully in the world.
Laura helps new and experienced speakers and performers feel comfortable, confident and personally expressive speaking in front of people or on camera.
It's never too late, or too early, to learn to express your inner voice in the outer world.
Resource Links:
Insight Gold Timestamps:
06:33 It's a disconnection between the head and the heart
06:59 How important is confidence
09:08 The inner voice and the outer voice
16:13 Being in the moment
19:17 The more you use your authentic voice
21:14 The emotional impact
25:54 Your breath is the river that is carrying the sound of your voice
30:11 The cadence of your voice
38:48 What you should avoid
Connect Socially:
LinkedIn: https://www.linkedin.com/in/laura-handke-47267b8/
Facebook: https://www.facebook.com/laurahj
YouTube: https://www.youtube.com/channel/UCFCsuEmvnslIQ4S0UAnawWw
Email: info@laurahandke.com
Link to Book: Breath by James Nester
Sponsors:
Rainmaker Digital Solutions: https://www.rainmakerdigitalsolutions.com/
Resources: https://becomingpreferred-podcast.com/resources/
Next Episode: Using Humor as a Professional Skill with Tim Gard!