Nathalie Noisette – Strategies for Credit Score Success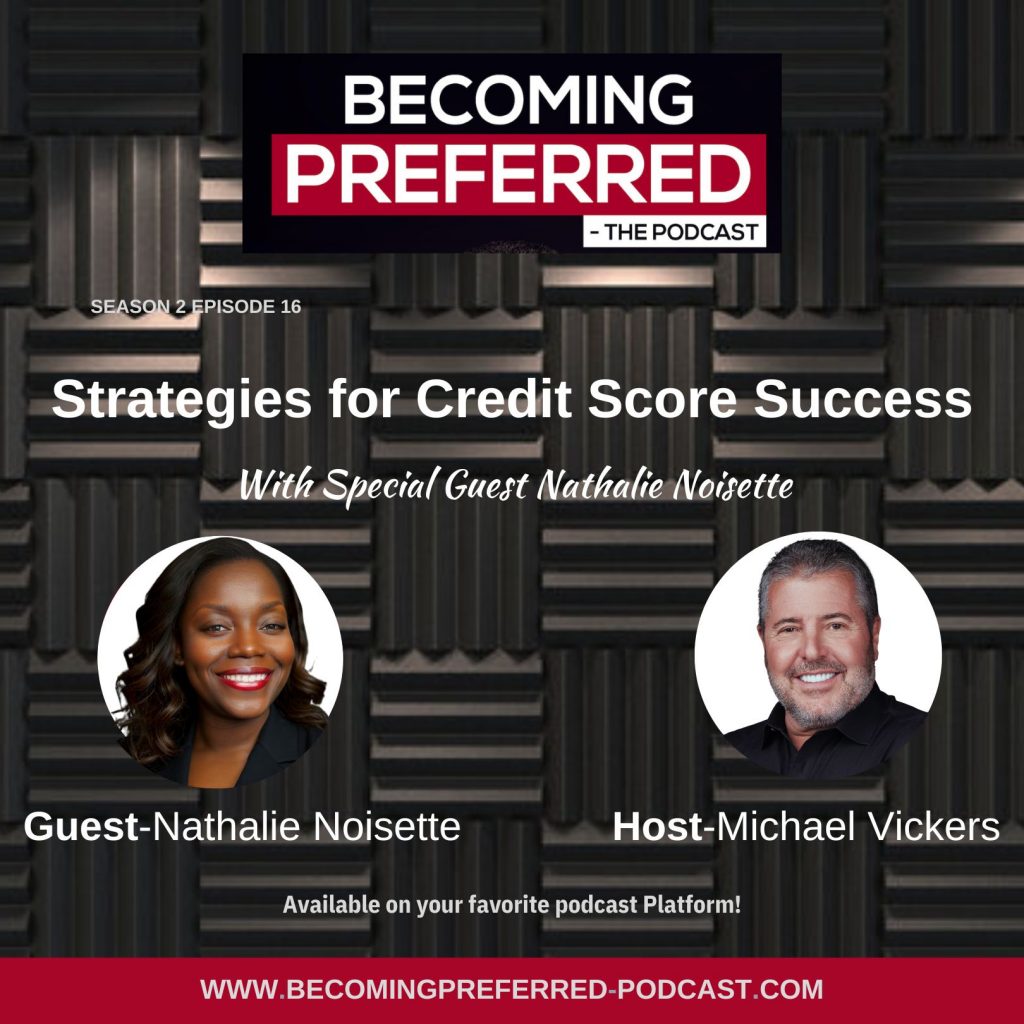 SEASON: 2 EPISODE: 16
Episode Overview:
Building good credit is an essential part of your financial planning. In fact, good credit is key to your future success with money.
Whether you are a business professional, entrepreneur, or have a side-gig, having and using credit appropriately and managing your finances is critical to your success. After all, credit is part of your financial power. To help us understand how to make credit work for us is author, speaker and financial strategist, Nathalie Noisette.
Guest Bio:
New York Native, Nathalie Noisette, has transformed the way we approach our business finances. As a game-changing financial executive, Nathalie is widely respected for achieving strategic and service excellence in evolving markets and competitive industries.
Nathalie's experience as a multi-industry expert has allowed her to drive unprecedented revenue and 2X profitability gains in numerous fast-paced startup environments. By galvanizing immediate wins and transcending cultural divides, Nathalie has become a reputed C-level influencer and business strategy accelerator with a unique vision to help companies efficiently surpass targeted goals.
Nathalie has cheerfully delivered inspirational financial leadership for SMEs while expertly guiding them through revenue-building strategies and cost-saving initiatives to accomplish explosive business growth.
Resource Links:
Insight Gold Timestamps:
05:11 Book is entitled, Converted
05:34 No matter where you are in your journey
07:07 Interest is not in your interest
09:12 Being a parent just puts you into this gear that you don't know you have
10:35 What does money mean to you?
12:27 Value is always a perception issue
16:23 There's really never a time where we are not looking at the ratio of expenses to income
18:54 You don't have to fail, you just have to strategize
22:18 Your perception of value and their perception of value
23:30 The difference between a poverty mindset and a wealth mindset
24:51 Every single interaction, every business you engage with, every product you buy is a problem that is being solved at a profit
26:17 if you don't address the personal things, they bleed into the business things
27:40 The more money you make, the more problems you'll have
34:13 Data suppression
36:14 Is there life after chapter 11?
38:48 Difference between good debt and bad debt
Connect Socially:
LinkedIn: https://www.linkedin.com/in/nathalie-noisette/
YouTube: https://www.youtube.com/@mentalmoneypodcast
Instagram: https://www.instagram.com/mentalmoney.me/
Email: info@mentalmoneypodcast.com
Sponsors:
Rainmaker Digital Solutions: https://www.rainmakerdigitalsolutions.com/
Resources: https://becomingpreferred-podcast.com/resources/
Next Episode: Getting Unstuck from Mental Quicksand with Eric Collier!