Scott Channell – Sell the Meeting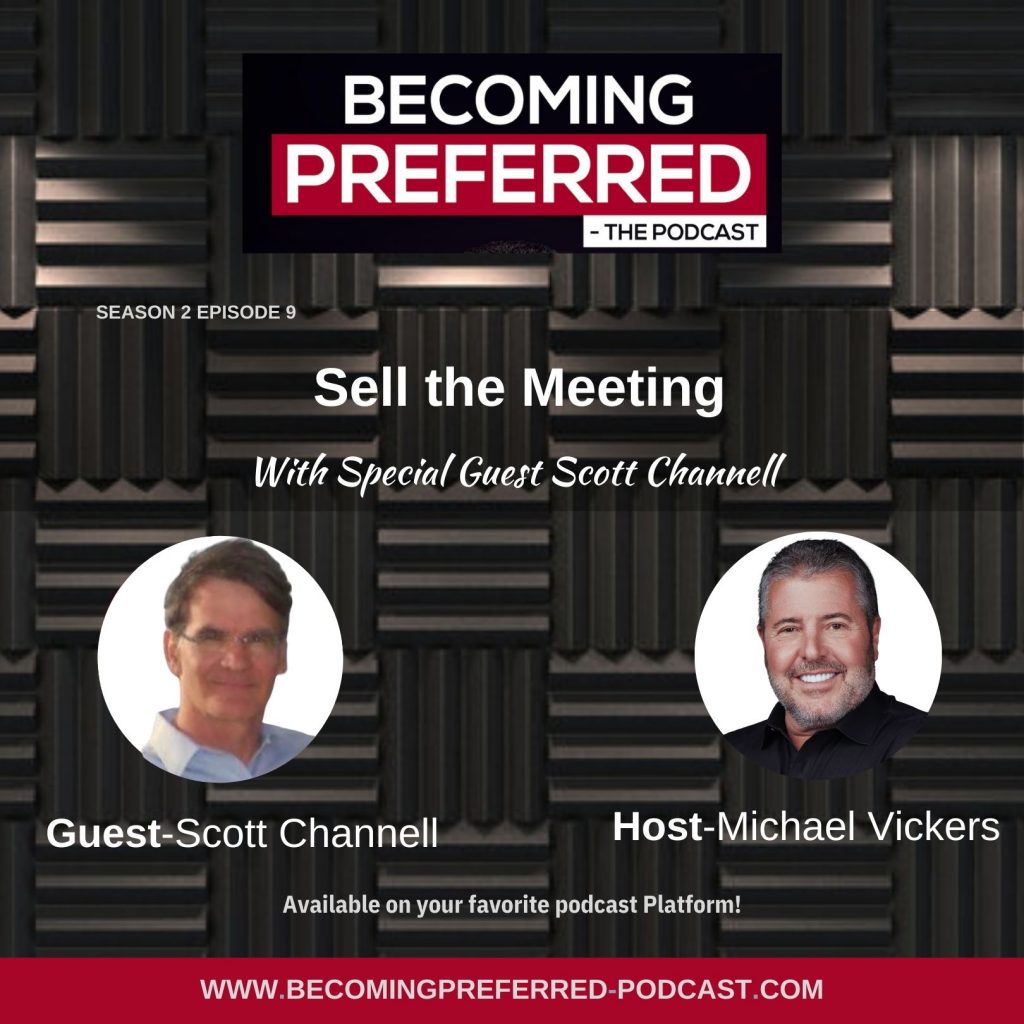 SEASON: 2 EPISODE: 9
Episode Overview:
Need more ideal clients? Want to set more discovery calls and sales appointments? Want to overcome your resistance to cold calling and create a predictable sales machine that gets you more high value conversations and clients?
Then you're going to enjoy my conversation with author, speaker, and consultant, Scott Channell.
Guest Bio:
Scott Channell is one of the country's top B2B script writers and appointment setting lead generation pros. Before he started teaching others to "Sell the Meeting," he did it. Smiled and dialed his way to set 2,000+ C-Level sales appointments in diverse industries.
Today he advises and guides companies that wish to lift their B2B lead generation capabilities to new heights. Check out his three books on this topic found on Amazon, including his opus on the topic, Sell The Meeting.
Resource Links:
Insight Gold Timestamps:
06:00 Love the result that you get when you do it right
07:10 Frameworks
12:18 Be confident
15:07 People are afraid to hear 'no'
17:09 Don't spend time and money with people who are not going to buy
19:40 If you're working the right system….
23:13 The most important thing that people can do is be consistent
24:28 What are the biggest mistakes people make?
26:19 They call the wrong people
28:46 The 3 cycles of 3
30:24 Focus on probabilities, not possibilities
30:45 Marketing is the act of assessing the probability of human behavior.
32:20 You have to be perceived as something better than they'd find in a Google search
Connect Socially:
LinkedIn: https://www.linkedin.com/in/scottchannell1/
Schedule appointment: https://calendly.com/scott-channell
Sponsors:
Rainmaker Digital Solutions: https://www.rainmakerdigitalsolutions.com/
Resources: https://becomingpreferred-podcast.com/resources/
Next Episode: Clarify Your Message and Grow Your Business with Francis Jones!