Sophia Falke – Embracing Greatness, Living the Life You Love!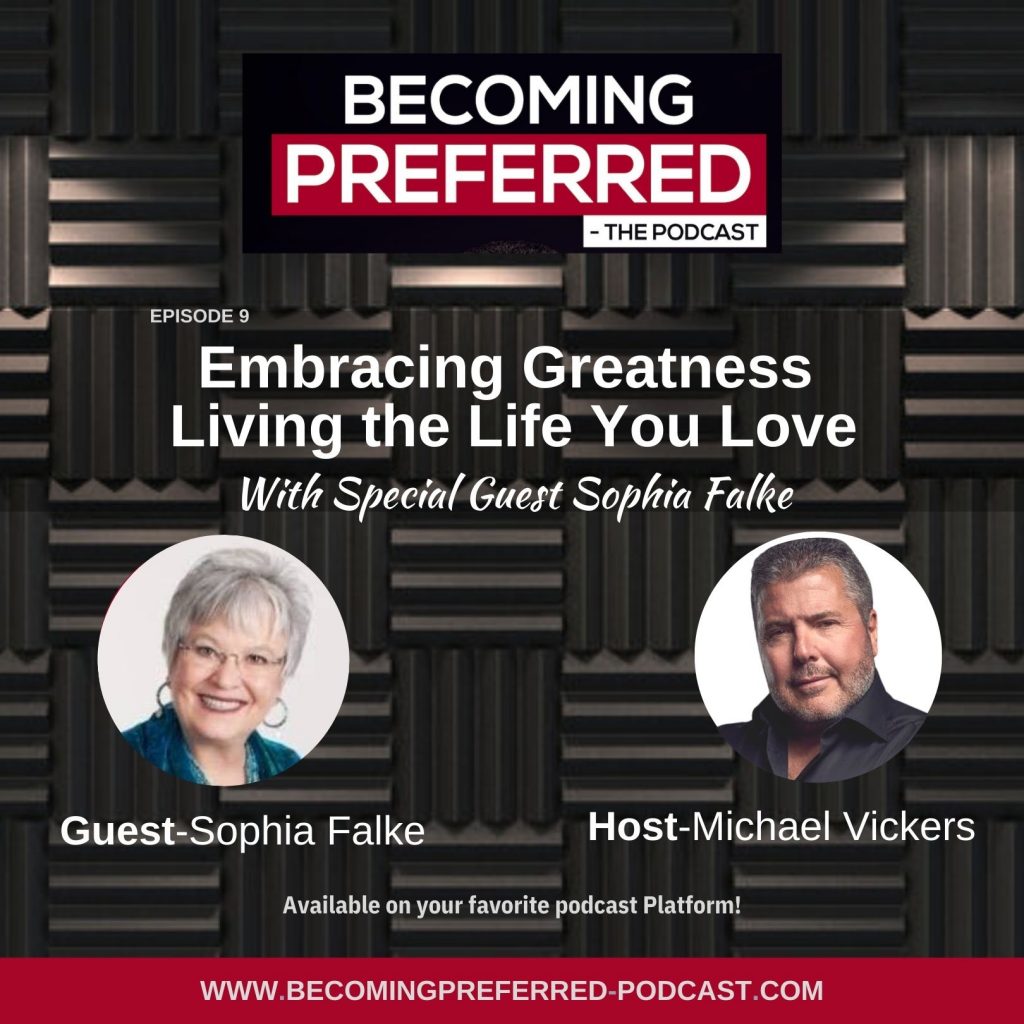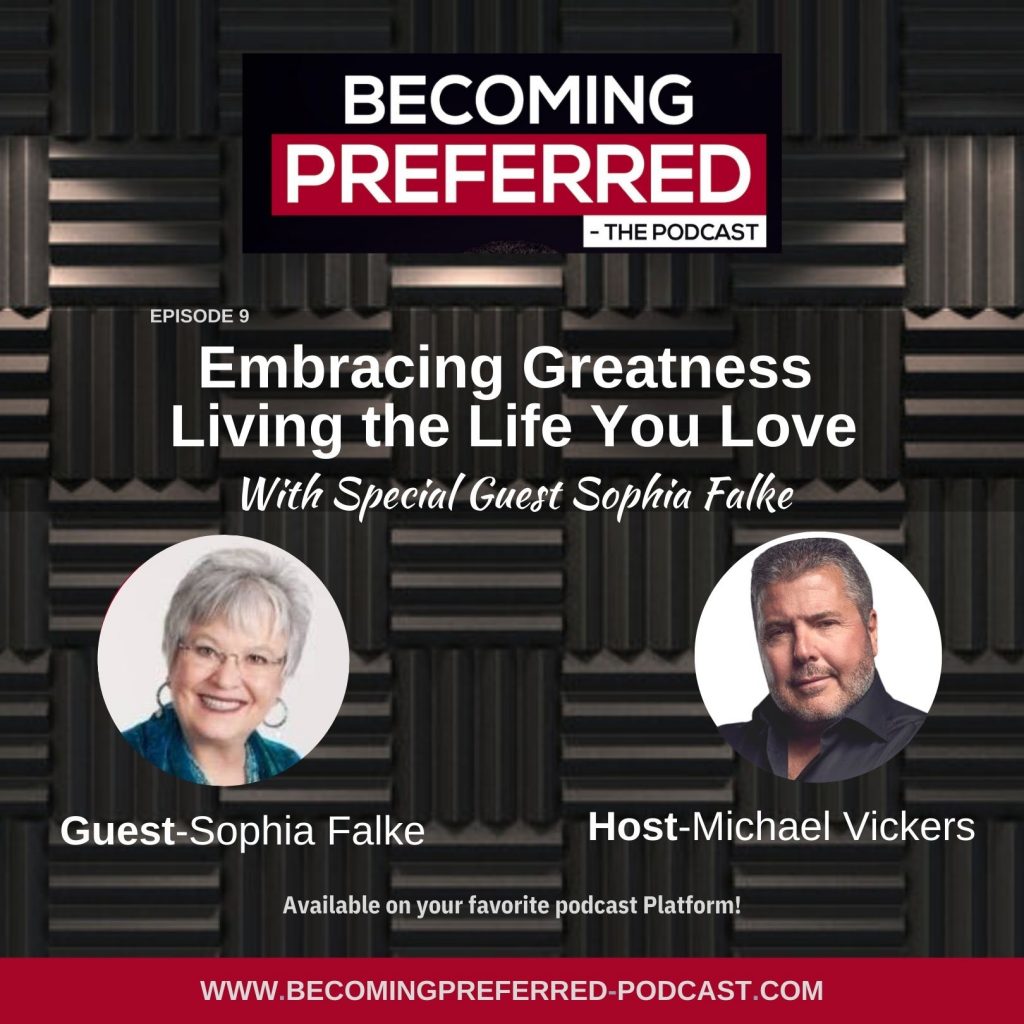 SEASON 1: EPISODE: 9
Episode Overview:
Are you ready to live the life you love? What is your passion… really? What do you love? What are your goals? Do you feel stuck or frustrated with a job, relationship, or other life situation? Then this episode is for you. Embracing Greatness takes the lid off previously held beliefs you have about yourself and the world around you. The process revealed in this episode helps you uncover the special contributions you're meant to make in the world and action steps toward them. Get ready to transform your life – your relationships, emotional and physical health, financial freedom, happiness, business and creative expression. Join me now for my conversation with professional and personal development expert, speaker, and best selling author, Sophia Falke.
Guest Bio:
Sophia is an experienced coach, seminar leader, trainer, and motivational speaker. Sophia has a Masters in Industrial and Labor Relations and a Bachelors in English Education. Sophia received her coaching certification through the International Coach Federation authorized training center the Academy for Coaching Excellence in Sacramento, CA.
Her style is personable and straightforward. Her comfortable approach brings a sense of spaciousness to any coaching or seminar interaction whether it is a corporate function, professional exposition, or a one-on-one situation.
Resource Links:
Insight Gold Timestamps:
07:09 We all have the same needs
08:46 What would you love?
10:25 Identifying negative self talk
13:06 Imagine yourself in three years
17:14 Celebrate tiny wins and triumphs
18:11 Take the leap of faith
22:49 The SWOT Analysis
Connect Socially:
LinkedIn: https://www.linkedin.com/in/sophiafalke/
Facebook: https://www.facebook.com/profile.php?id=100057512795429
Twitter: https://twitter.com/SophiaFalke
Email: Sophia@EmbracingGreatness.com
Sponsors:
Rainmaker Digital Solutions: https://www.rainmakerdigitalsolutions.com/
Resources: https://becomingpreferred-podcast.com/resources/
Next Episode: Discover the Return on Investment of Kindness (ROI) with Linda Cohen!