Alan Black – SPARK UP Your Creative Thinking and Creativeness at Work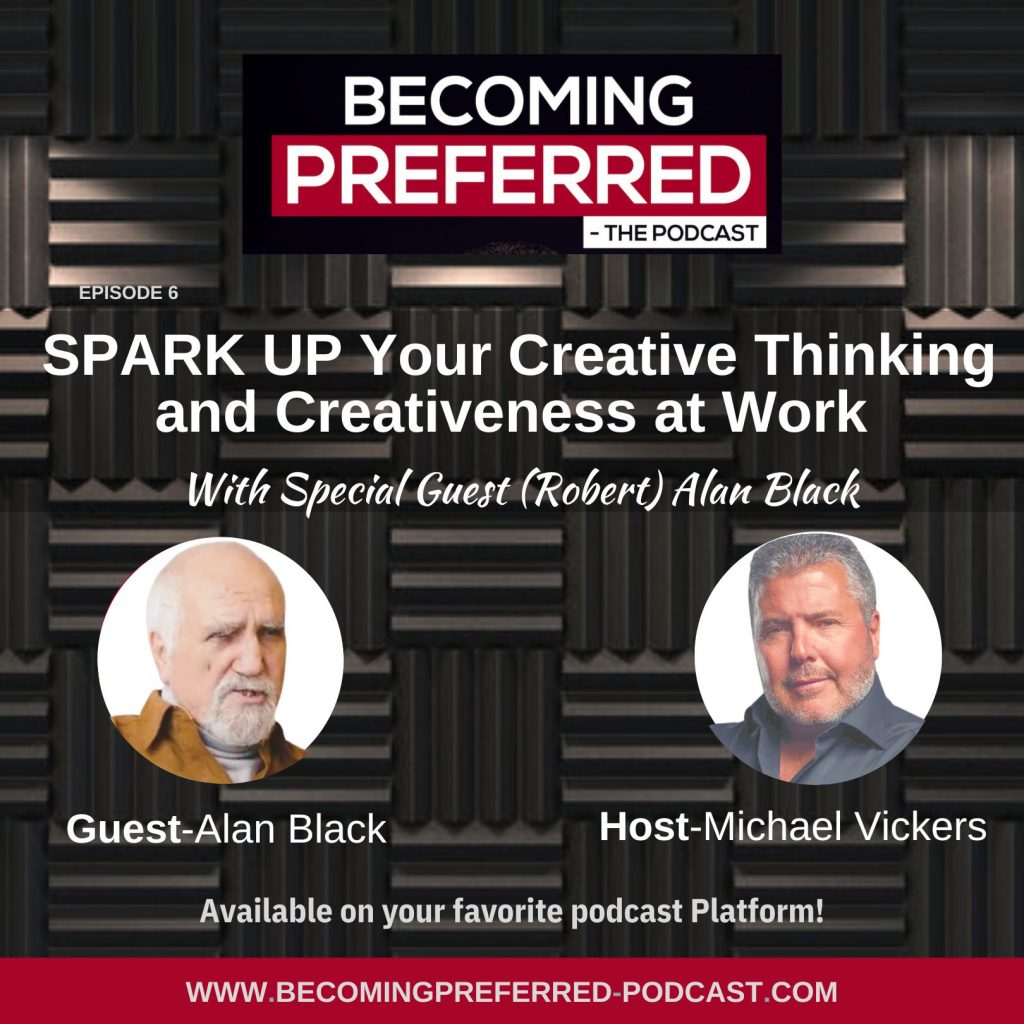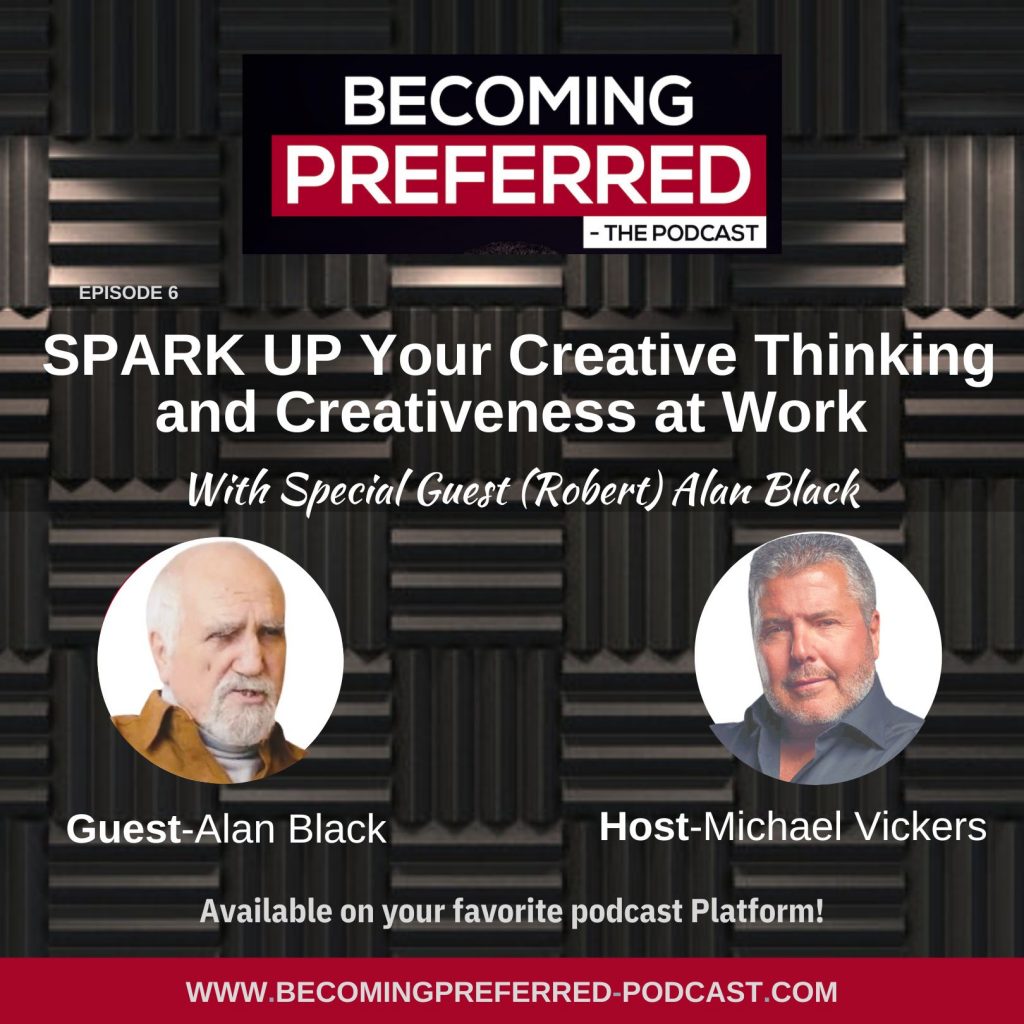 SEASON: 1 EPISODE: 6
Episode Overview:
Creative Thinking is something many people struggle with. It's not taught in schools to the same degree as logical problem-solving. In this episode, we are going to learn how we can generate more creative thought, develop a culture of creative thinking within your organizations and unlock unlimited streams of creativity for professional and business success.
If you are looking to improve your creative thinking, you will enjoy this conversation with Creativity expert Alan Black who will share some strategies and tactics to help you unlock your creative abilities. Join me now for my conversation with Alan Black.
Guest Bio:
Since 1980 Alan Black has worked with supervisors, team leaders, department heads, top managers providing leadership, communication, teamwork, creative & strategic thinking, and problem-solving development programs to improve their abilities as leaders by providing keynote presentations, seminars, and strategic thinking training sessions customized for each level of leadership in the organization.
Resource Links:
Insight Gold Timestamps:
05:40 Where are you going to work at home
07:31 Creativity vs innovation
08:12 I finally learned my lines but they changed the play
12:04 An "Idea Wall"
17:49 Is it true that there's nothing new under the sun?
27:57 Altered states of consciousness
29:23 Always write your ideas down
32:13 In what ways might I….
Connect Socially:
LinkedIn: https://www.linkedin.com/in/robertalanblackcreativethinkin/
Facebook: https://www.facebook.com/WanderingAlan
Twitter: https://twitter.com/Cre8ngAlan
YouTube: https://www.youtube.com/user/alaniscre8ng
Instagram: https://www.instagram.com/robertalanblack/
Email: alan@cre8ng.com
Sponsors:
Rainmaker Digital Solutions: https://www.rainmakerdigitalsolutions.com/
Resources: https://becomingpreferred-podcast.com/resources/
Next Episode: Respect, Relationships & Culture with the Candid Cajun, Billy Arcement!