Stacey Hall – Selling From your Comfort Zone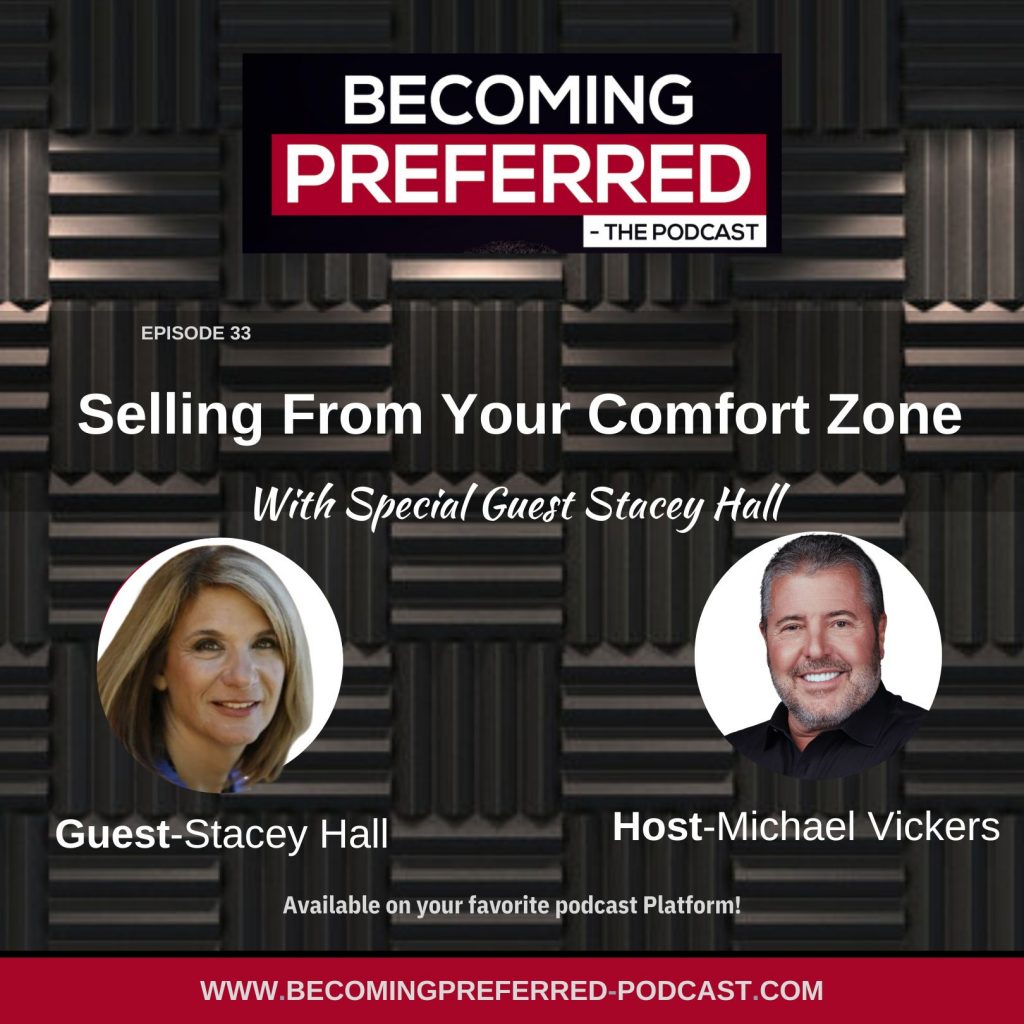 SEASON: 1 EPISODE: 33
Episode Overview:
Stacey Hall has coached thousands of entrepreneurs on how to attract sales, satisfaction, and success. She is a bestselling author, a TEDx presenter, and a leading social media marketing expert.
Stacey is founder of Success with Stacey Hall and of the groundbreaking social media marketing training program, Go for YES, and she just released her latest book, Selling from Your Comfort Zone. Join me now for my conversation with Stacey Hall.
Guest Bio:
Stacey Hall, Founder of Success with Stacey Hall, is best known for her ground-breaking social media marketing training program, Go for Yes, which has helped thousands of people attract more sales, customer and employee satisfaction, and success. Stacey is an acclaimed international speaker who gained recognition for her TEDx Talk. Her mission is to help entrepreneurs attract and connect with their ideal audience, solve their audience's problems, and leave a legacy that lives on long after they are gone.
She wrote her new book, Selling From Your Comfort Zone because so many sales people believe that they must push themselves out of their comfort zones and compromise their values to sell products. But, as Stacey explains, the comfort zone can actually be a power zone that leads to sales, satisfaction, and success.
Resource Links:
Insight Gold Timestamps:
05:31 People like to talk about themselves
08:48 Find out everything you can
10:52 Leading up
15:39 The word no is debilitating to the human spirit
17:49 55% of salespeople are selling the wrong product
23:26 The Alignment Marketing Formula
24:00 The new ABCs of Selling: Alignment, Belief, Consistency
31:45 The quiet quitting
33:19 Consistency and the importance of it
34:46 Self-accountability is the source of consistency
Connect Socially:
LinkedIn: https://www.linkedin.com/in/staceyhall1/
Facebook: https://www.facebook.com/staceyhall1/
Twitter: https://twitter.com/GoForYesSuccess
YouTube: https://www.youtube.com/playlist?list=PLKv-Sx_43p_ry7R2AoXKN39yz12FS3Tu8
Instagram: https://www.instagram.com/successwithstaceyhall/
5 Step Challenge: https://www.mylessonhub.com/?m=ditchyourgrind
Email: goforyeswithstaceyhall@gmail.com
Sponsors:
Rainmaker Digital Solutions: https://www.rainmakerdigitalsolutions.com/
Resources: https://becomingpreferred-podcast.com/resources/
Next Episode: Creating Breakthrough Sales Growth with Roy De Medeiros!